Plan Your Visit
Update: As of June 26, 2020, the Mayor and City Council of Anaktuvuk Pass has closed recreational access into the village due to COVID-19 concerns. People wishing to explore the backcountry of Gates of the Arctic National Park and Preserve should explore other options for accessing the Park. If you have any questions, please contact the park's visitor centers in Bettles, Fairbanks, or Coldfoot for assistance in exploring alternative options.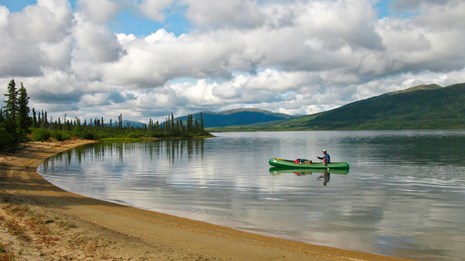 Things To Do
Learn about backpacking, birding, camping, and floating in the park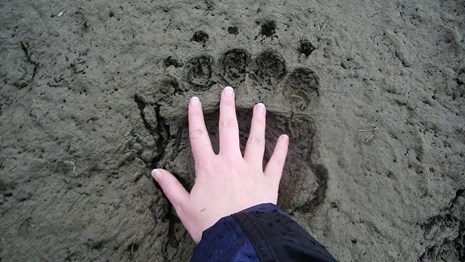 Safety
Learn about safety concerns of your trip in northern Alaska's premier wilderness
Gates of the Arctic National Park and Preserve is a vast and essentially untouched wilderness park – with no roads, no trails, and no established campsites. The park has no set routes in place and visitors may wander at will across 8.4 million acres of superlative natural beauty. This is a place for discovery and exploration.
There are no established services within the park boundaries and only limited means of communication work effectively to contact anyone for assistance. Cell phones don't work here.
Visitors to the park should be PROFICIENT in outdoor survival skills, and be prepared to care for their own life and their partner(s) if an emergency arises.
The terrain is challenging: there are no established trails and the dense vegetation, tussocks, boggy ground, and frequent stream and river crossings can significantly slow progress across the landscape . Experienced hikers consider six miles a good day's travel in Gates of the Arctic National Park and Preserve.
If visitors are not proficient in wilderness back country skills, we recommend that they contact an outfitter, guide service, or air taxi operator for assistance.
For those visitors who don't have the time, or the backcountry skills to mount an expedition into the park, there are other options. Local air taxis provide flight-seeing trips, day trips or overnight camp outs at remote locations. Imagine a day spent fishing at an alpine lake, or watching the caribou up in the northern valleys, or sitting alongside a wild river listening to the wind in the boreal forest. Air taxis will also take visitors into neighboring Kobuk Valley National Park to get their passport stamp.
Whatever trip option you choose, be prepared for the experience of a lifetime.
Traveling in a remote wilderness park requires visitors to be self sufficient and flexible.
You need to arrive at your jumping off point with everything you need for a safe and comfortable trip.
Bush travel requires flexibility. There are many reasons for delays going in and out of the park. You should take enough food to remain in the park several extra days. It is also a good idea to have a back up route plan with maps just in case.
Before you leave for your trip, contact the Park and Preserve for updates and advisories.
Visitors in the park must practice minimum impact techniques, adhere to Leave No Trace principles, follow backcountry safety guidelines, and be aware of the fragile ecosystems and private lands within the park.
Before you go into the backcountry, stop by the Bettles Ranger Station, Coldfoot Arctic Interagency Visitor Center, Marion Creek Ranger Station (near Coldfoot), or Anaktuvuk Pass Ranger Station for a backcountry orientation.
We request that you fill out the voluntary Back Country Registration Form.
You will also have the opportunity to check out Bear Resistant Food Containers (BRFCs) at these locations. BRFCs are the easiest way to meet the mandatory food storage regulations for all overnight visitors in the Park.
Also visit our Backpacking & Hiking and Wild & Scenic Rivers pages to plan your trip.

Visit the Basic Information page for operating hours and seasons, permits and reservations, and bringing pets to the park.
Please contact the park if you have any questions that are not answered by this material.


Last updated: June 26, 2020