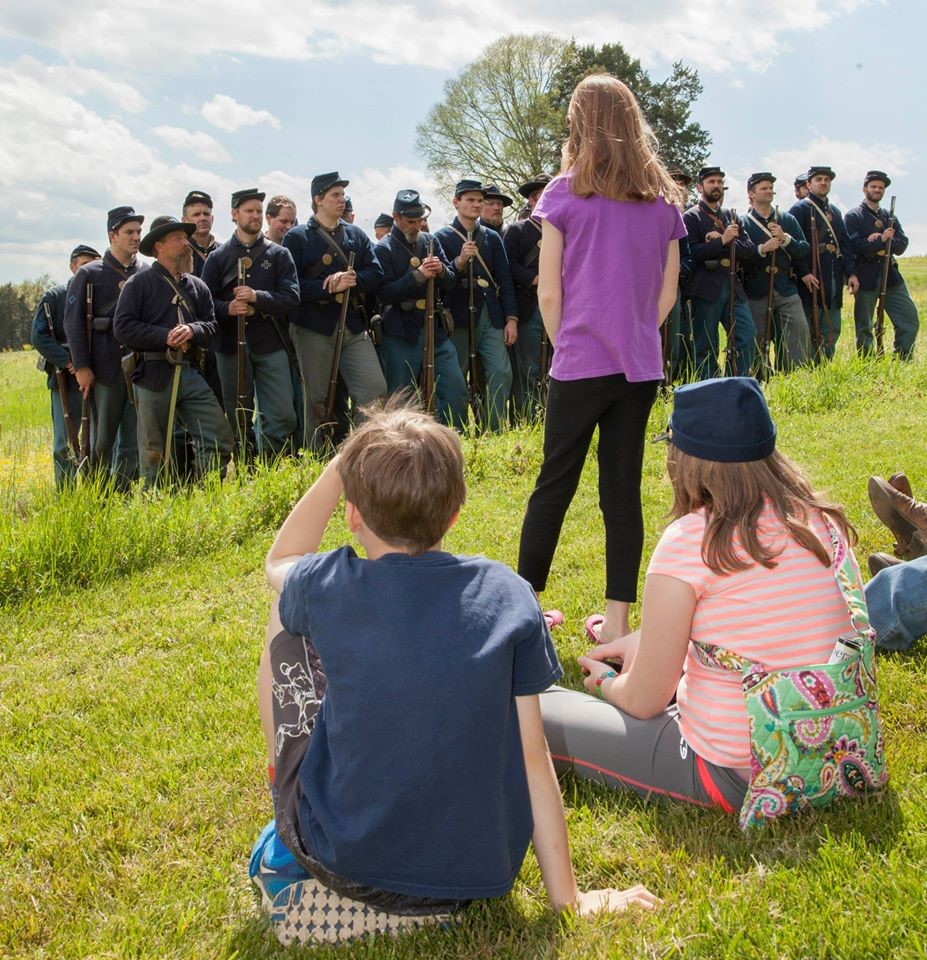 News Release Date:
July 27, 2018
The smells of campfires and gun smoke will once again fill the air on Marye's Heights at the Fredericksburg battlefield on Labor Day weekend.  Union soldiers will be on hand to show the weapons, uniforms, and equipment carried 155 years ago. Watch as troops march in formation and hear about the fighting techniques used by the armies during the Civil War. Visit the camps to learn how the troops lived "in the field."  The battle-damaged Innis House will also be open with civilian living historians relating their experiences.
Weekend events include:
Explore the soldier encampment & Innis House
Saturday, September 1: 9 am – 5 pm
Sunday, September 2: 9 am – 3 pm
Musket firing demonstrations
Saturday

 at 

11

, 

2

, and 

4

 and 

Sunday

 at 

11 and 2
Interactive Campfire Program
Saturday

 evening at 

7:30 pm

 "A Sense of History" examines the sights, sounds, smells, and feel of battle.
Parking is available at the Fredericksburg Battlefield Visitor Center at 1013 Lafayette Boulevard.  All programs are family friendly, free of charge, and open to the public.
For additional information, call (540) 693-3200.