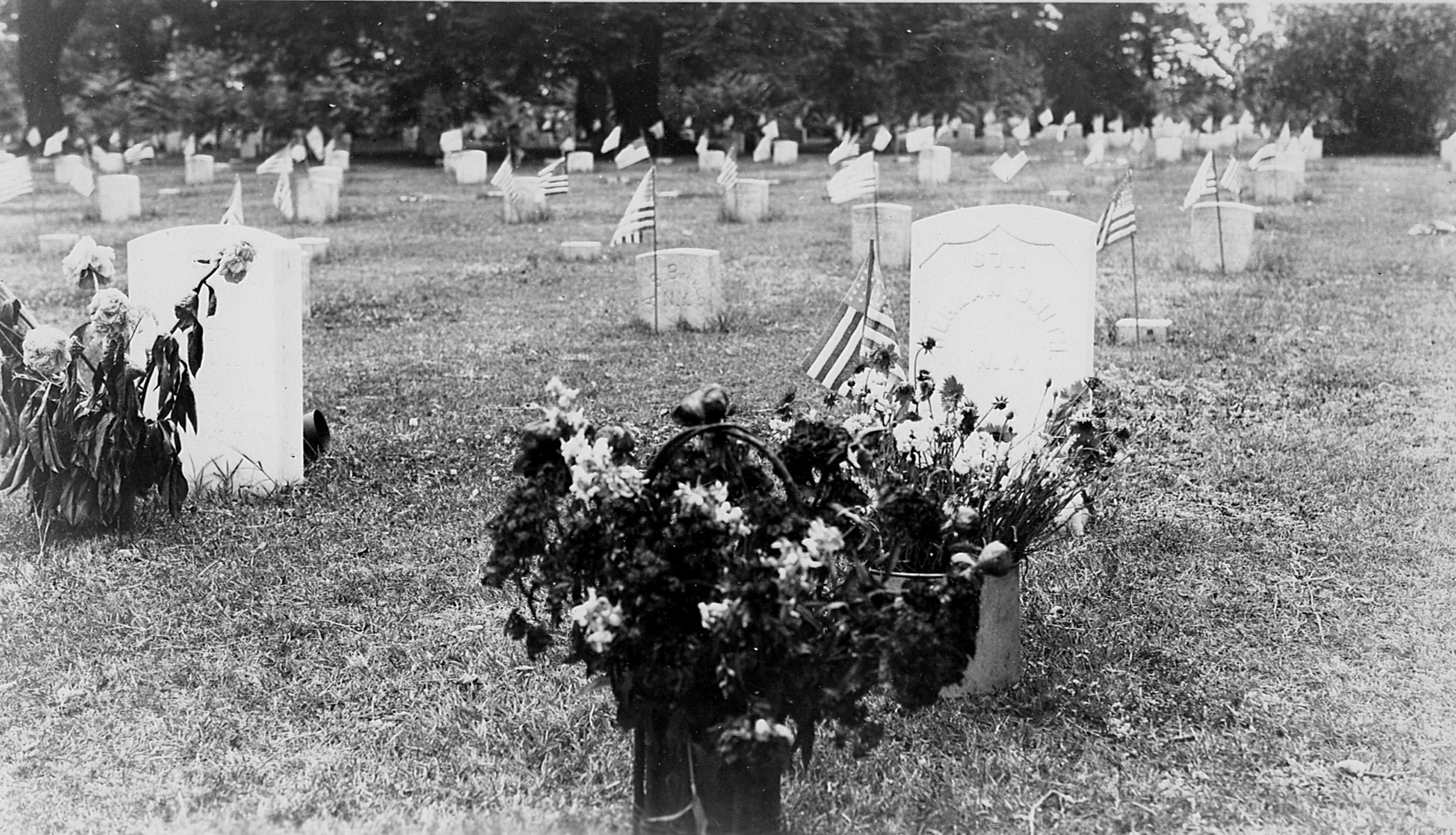 News Release Date:
May 18, 2018
Contact: Greg Mertz, 540-639-3200 ext 4100
Meet and Greet Local Author at Book Signing Event
New book honors the history of the Fredericksburg National Cemetery

FREDERICKSBURG, VIRGINIA – On Saturday, May 26, author Donald Pfanz will be signing copies of his new book, Where Valor Proudly Sleeps: A History of Fredericksburg National Cemetery, 1866-1933, at the Fredericksburg Battlefield Visitor Center Bookstore. The signing will run from 6 pm to 8 pm, immediately preceding the annual Illumination of the Fredericksburg National Cemetery. Copies of the book will be available for purchase.

Pfanz's book is part of Southern Illinois University Press' Engaging Civil War series. See the following description from the publisher:
Many books discuss in great detail what happened during Civil War battles. This is one of the few that investigate what happened to the remains of those who made the ultimate sacrifice. Where Valor Proudly Sleeps explores a battle's immediate and long-term aftermath by focusing on Fredericksburg National Cemetery, one of the largest cemeteries created by the U.S. government after the Civil War. Pfanz shows how legislation created the National Cemetery System and describes how the Burial Corps identified, collected, and interred soldier remains as well as how veterans, their wives, and their children also came to rest in national cemeteries. By sharing the stories of the Fredericksburg National Cemetery, its workers, and those buried there, Pfanz explains how the cemetery evolved into its current form, a place of beauty and reflection. 
This book signing is hosted by Eastern National, a partner in supporting the interpretive, educational and scientific programs of the National Park Service.  The bookstore is located behind the Fredericksburg Battlefield Visitor Center at 1013 Lafayette Blvd, Fredericksburg, VA 22401. For more information, please call 540-693-3200 x 1100.