News Release
Fort Vancouver Welcomes 750 Local Students for Children's Culture Parade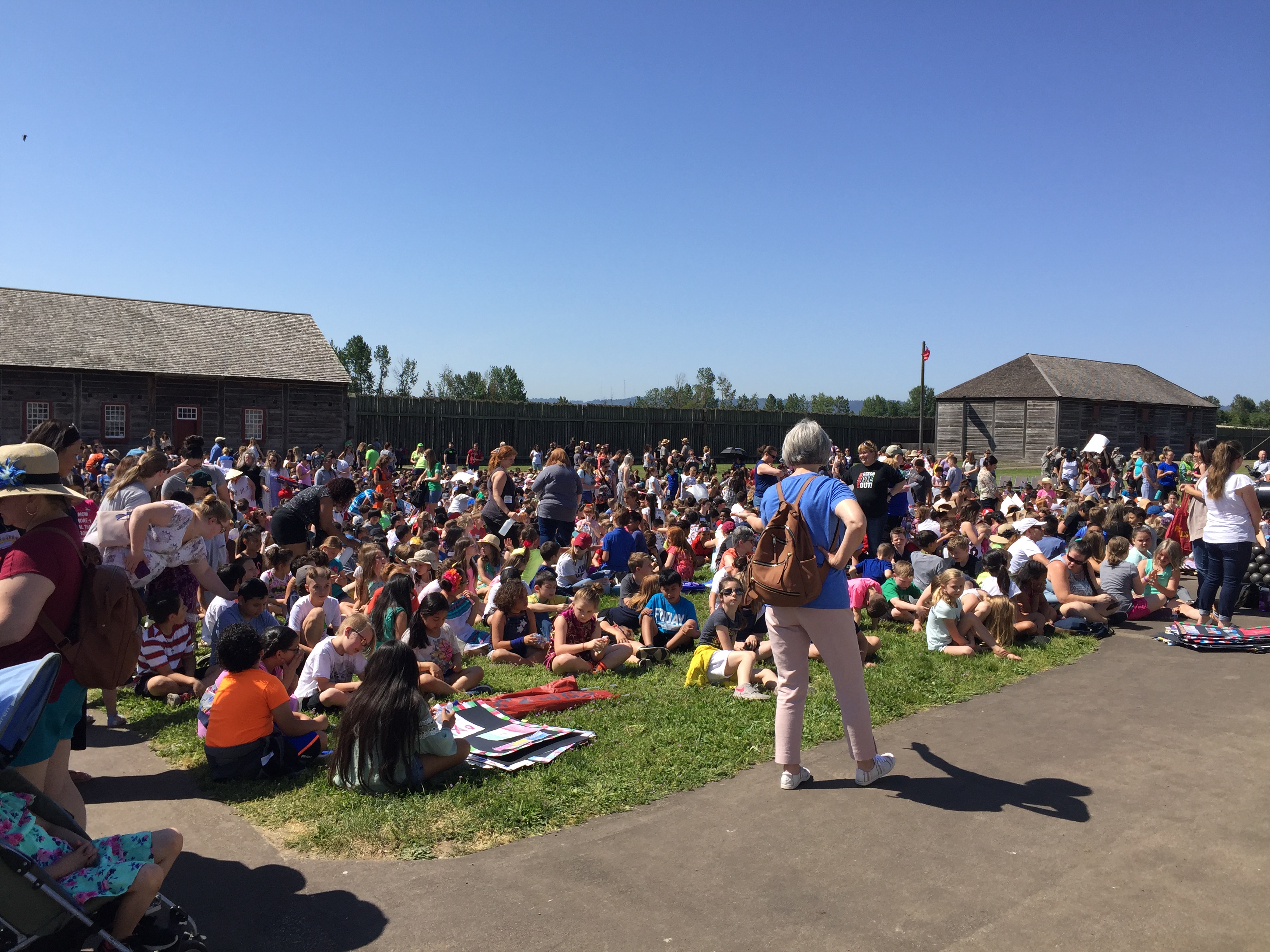 News Release Date:
April 27, 2022 The National Park Service and the Evergreen and Vancouver School Districts are proud to again host the annual Children's Culture Parade at Fort Vancouver National Historic Site on Friday, May 13, 2022.
The Children's Culture Parade route brings students on a 0.7 mile walk from Pearson Air Museum through the national park and into the fort site. The parade begins at 10:15 am at Pearson Air Museum (1115 E. Fifth Street, Vancouver, WA 98661.) The route continues north on East Reserve Street, turns west on Evergreen Boulevard, and finally proceeds south via the Park Road to the fort site (1001 E. Fifth Street, Vancouver, WA 98661). The Children's Culture Parade ends inside Fort Vancouver, where closing statements honor students' hard work this school year. The public is encouraged to join the students, The Mayor of the City of Vancouver, and honored guests at 11:00 am inside the fort. The entry fee will be waived for the event. The event is scheduled to conclude at 11:45 am.
The parade will include school marching bands and approximately 750 local 3rd and 4th grade students. Every year, the Children's Culture Parade celebrates the community's past and present diversity. "These last couple of school years have been difficult for many students. Through this community-based event, we're inviting elementary students to celebrate their learning and growth at their local national park. This event is one way for students to connect classroom learning with family histories and their community's cultural heritage," said Superintendent Tracy Fortmann.
City of Vancouver Mayor Anne McEnerny-Ogle, Superintendent Fortmann, and other school district leaders will lead the parade throughout Fort Vancouver National Historic Site, one of 423 units of the National Park System.
At the conclusion of the parade, National Park Service volunteers will greet visitors wearing 1840s clothing and the Vancouver Community Concert Band will provide music. The entire procession will rest on the grass in front of the Chief Factor's House to hear music and brief remarks from the mayor, superintendent, dignitaries, and featured students.
"Almost 200 years ago, people from around the world worked and lived at Fort Vancouver. Through our community today, we can see cultures are resilient to the present day. This national park belongs to everyone, and the Children's Culture Parade is a special opportunity for each student to celebrate diversity with family, classmates, and our supportive community at one of our national treasures," Fortmann said.
"Families are invited to join us for this community tradition," said Justine Hanrahan, Park Ranger. "Ideal viewing areas for parents and families are anywhere along the Park Road or on the pedestrian pathway leading from East Fifth Street into the Fort Vancouver stockade."
Last updated: April 27, 2022