Learn About the Park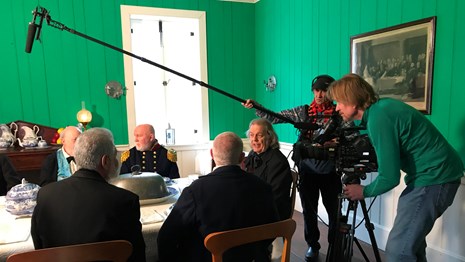 Multimedia Presentations
Watch videos and films, read online books, and listen to podcasts about Fort Vancouver and local history.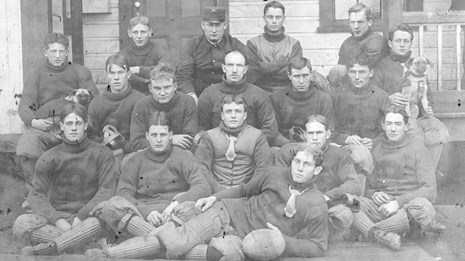 History & Culture
Discover the people who have shaped this place, and take a peek into the park's vast museum collection.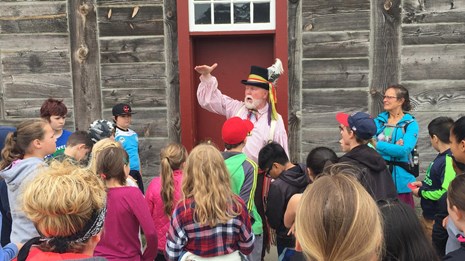 Education
Through curriculum materials, field trips, and field schools, Fort Vancouver transforms into a classroom for students of all ages!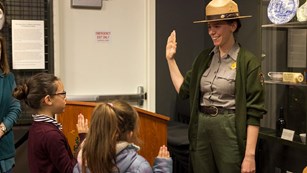 Kids & Youth
Find kids activities and information about our Junior Ranger and Youth Volunteer Programs here!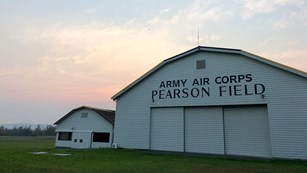 Management
Learn more about our staff and offices, park statistics, and the laws and policies that help us manage this unit of the National Park System
From National Monument to National Historic Site
Fort Vancouver National Monument was established on June 19, 1948 "to preserve as a national monument the site of the original Hudson's Bay stockade (of Fort Vancouver) and sufficient surrounding land to preserve the historical features of the area" for "the benefit of the people of the United States." The Department of the Interior report on the legislation further stated that the lands so dedicated should fulfill "two essential requirements—the preservation of the historic stockade…and the preservation of the historic parade ground of the later United States Army Post."
To improve the conditions for achieving the legislative requirements of the park, Congress passed an act June 30, 1961 (75 Stat. 196), enlarging the boundaries of Fort Vancouver and redesignating the national monument as a national historic site.
In September 2011, the U.S. Army ceased its operations at East and South Vancouver Barracks, and on May 22, 2012, the U.S. Army relinquished ownership to the National Park Service, in accordance with the 1961 legislation that expanded the boundaries of Fort Vancouver National Historic Site, and with the USDOD 2005 Base Closure and Realignment (BRAC) Commission recommendations.
Purpose of Fort Vancouver National Historic Site
As interpreted though enabling legislation, the purpose of Fort Vancouver National Historic Site is to preserve and interpret the following:
The site of the nineteenth century Hudson's Bay Company's activities;
Settlement of the Oregon Country (became Oregon Territory in 1848);
The establishment of the U.S. Army's Vancouver Barracks.
Last updated: July 6, 2022