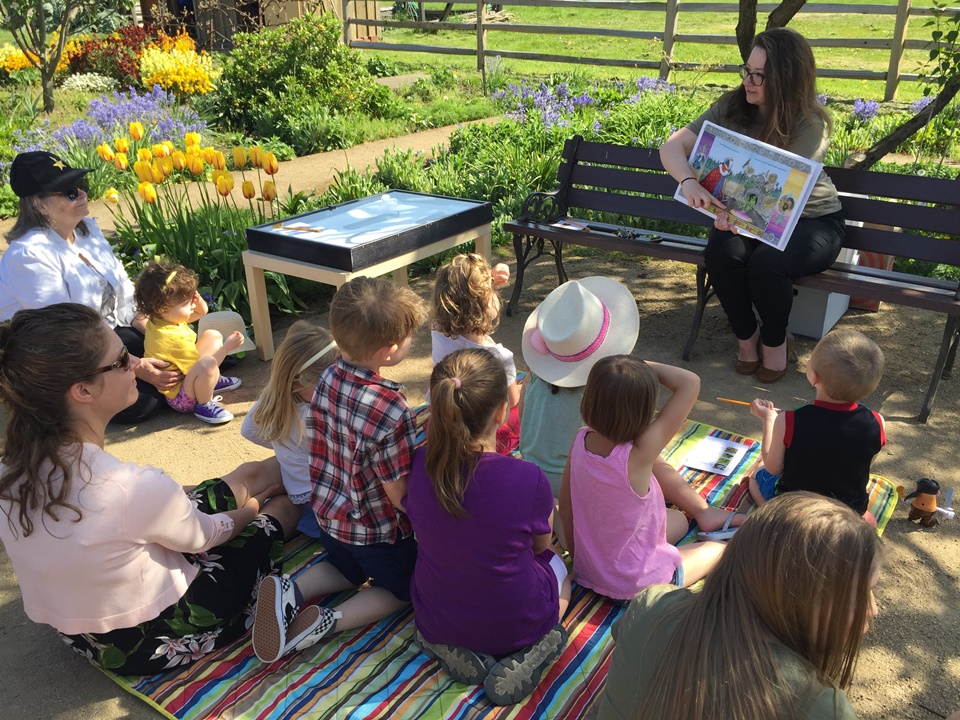 News Release Date:
June 28, 2018
Contact: Sarah Green, Park Guide, (503) 656-5151
The McLoughlin House, a unit of Fort Vancouver National Historic Site, is pleased to announce the introduction of three monthly "Little Learners" programs. This free, preschooler friendly program introduces children ages 3 to 6 and their caregivers to the history of the McLoughlin House. Each of the upcoming programs will feature a short talk led by a National Park Service park ranger, a story, and a craft.
This program takes place outside the 1846 historic home, which served as the retirement home of Fort Vancouver's Chief Factor Dr. John McLoughlin, along with his wife, Marguerite, children, and grandchildren. In case of inclement weather, the program will be held at the neighboring Barclay House. 
"National parks are incredible places for young children to learn and explore their nation's and community's history at a place of great significance," said Park Guide Sarah Green. "Children will learn about the history fo the McLoughlin House while making connections to contemporary children's books, merging the past and present at the McLoughlin House site!"
Summer 2018 Schedule:
Saturday, July 7, 10 am
Book: 
Windows 
by Julia Denos
What would you see if you could travel back in time to 1846 and peek inside the windows of Dr. John McLoughlin's house? Join a National Park Service ranger to learn about what life was like for Dr. McLoughlin and his family in Oregon City. Then make your own colorful window to take home.
Saturday, August 4, 10 am
Book: 
Whose Moon is That? 
by Kim Krans
Like the moon, national parks belong to everyone! Learn about the resources national parks protect, and about each element of the national park arrowhead. Then design your own arrowhead showing things you think should be protected.
Saturday, September 1, 10 am
TBA
What: 
Little Learners at the McLoughlin House Unit of Fort Vancouver National Historic Site
Where: 
713 Center St., Oregon City, OR 97045 
Cost: 
Free