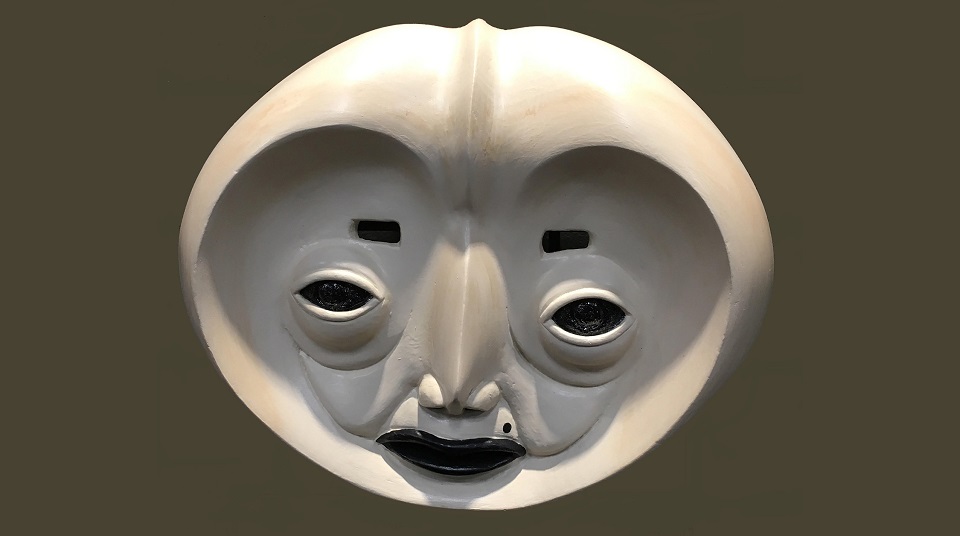 News Release Date:
February 27, 2018
Contact: Theresa Langford, Curator, (360) 816-6252
On Saturday, March 10, from 2 pm to 4 pm at the Fort Vancouver Visitor Center, artist Bill Rutherford will discuss his work, contemporary masks inspired by Chinookan stories. The masks are his interpretation of nine beings, including She Who Watches, Raven, Yuhlma, The Darkness One, Coyote, Salmon, Swallowing Monster, Wind, and Atathlia.
"For years Lillian Pitt, internationally known Native American multimedia artist and educator, had challenged me to artistically honor my Indian heritage," said Rutherford. While researching for another project, he read Chinookan stories and was moved to carve several of the many beings who appear in them. He worked with Tony Johnson, now Chairman of the Chinook Nation, to understand more about the stories and their place in the culture of the Lower Columbia River peoples.
"Ms. Pitt has acknowledged that these Chinookan-inspired masks have satisfied her challenge, even though my heritage is Chickasaw," said Rutherford. "I must admit that, with the exception of the mask She Who Watches, the designs for the rest of the works were dictated by some power outside my control...talking about the masks often brings me to tears."
At this free event, Rutherford will talk about the inspiration for and techniques of his work. The masks will be on display in the Visitor Center until August 25, 2018.
What: 
Exhibit and talk by artist Bill Rutherford
When: 
Saturday March 10, 2018, 2 pm to 4 pm
Where: 
Fort Vancouver Visitor Center, 1501 East Evergreen Blvd., Vancouver, WA 98661