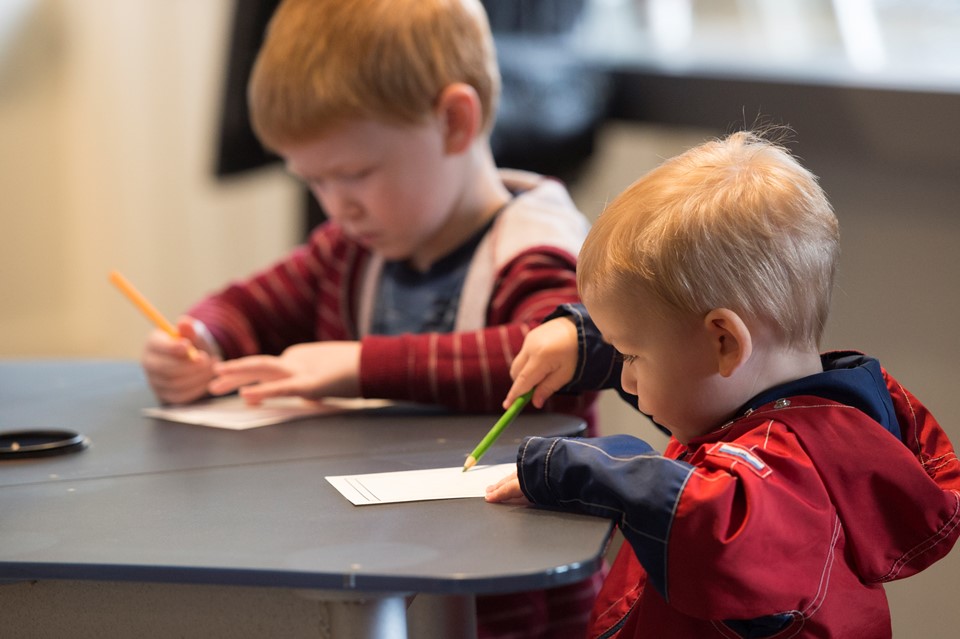 News Release Date:
February 8, 2018
Contact: Meagan Huff, Assistant Curator, (360) 816-6255
This spring, a new preschooler-friendly program at Fort Vancouver National Historic Site will invite children ages 3 to 6 and their caregivers to explore history and archaeological artifacts. Each of the four upcoming monthly programs will feature a short talk by one of the national park's curators, a story reading, craft, and the chance to see real archaeological artifacts from the park's museum collection.
 
"National parks are great places to bring young children, with lots of opportunities to learn and explore outside of a classroom setting," said Assistant Curator Meagan Huff. "We will be using fun, contemporary children's books to make connections between the present and the past at Fort Vancouver. For adult caregivers and families, we hope this program will help to spark conversations about history, archaeology, and national parks."
Spring 2018 Schedule:

Thursday, February 22, 10:30 am
Book: Windows by Julia Denos
What would you see if you peeked through the windows at Fort Vancouver? Join a national park curator to learn about life at Fort Vancouver and see artifacts used by the people who lived here. Then, make your own colorful window to take home.
Thursday, March 22, 10:30 am 
Book: Whose Moon is That? by Kim Krans
Like the moon, national parks belong to everyone! Learn about what national parks protect, and about each element of the National Park Service arrowhead. Then, design your own arrowhead showing the things you think should be protected.
Thursday, April 26, 10:30 am 
Book: The Turnip by Jan Brett
What kinds of food can you grow in a garden? Explore the historic Fort Vancouver Garden, see agricultural artifacts from the national park's museum collection, and take home your own seedling to plant.
Thursday, May 24, 10:30 am 
Book: Leave Me Alone! by Vera Brosgol
Do you think you could do a job where you had to go out on your own in the wilderness for months at a time? Being a fur trapper was a tough and solitary job. See artifacts and furs related to the fur trade at Fort Vancouver, and make and take home your own animal tracks booklet.
What: Little Learners at Fort Vancouver
Where: This program takes place inside the reconstructed Fort Vancouver, at the Barclay Quarters.
Cost:  Entrance fees to the reconstructed fort are $7 per person; youth ages 15 and under are free. If your group is interested in attending multiple programs, the $30 Fort Vancouver Annual Pass allows for a year of free admission to Fort Vancouver National Historic Site for the passholder and up to three adults. No advance reservations are required for this program.