News Release
iTech Preparatory Students Create Virtual Exhibit for Fort Vancouver National Historic Site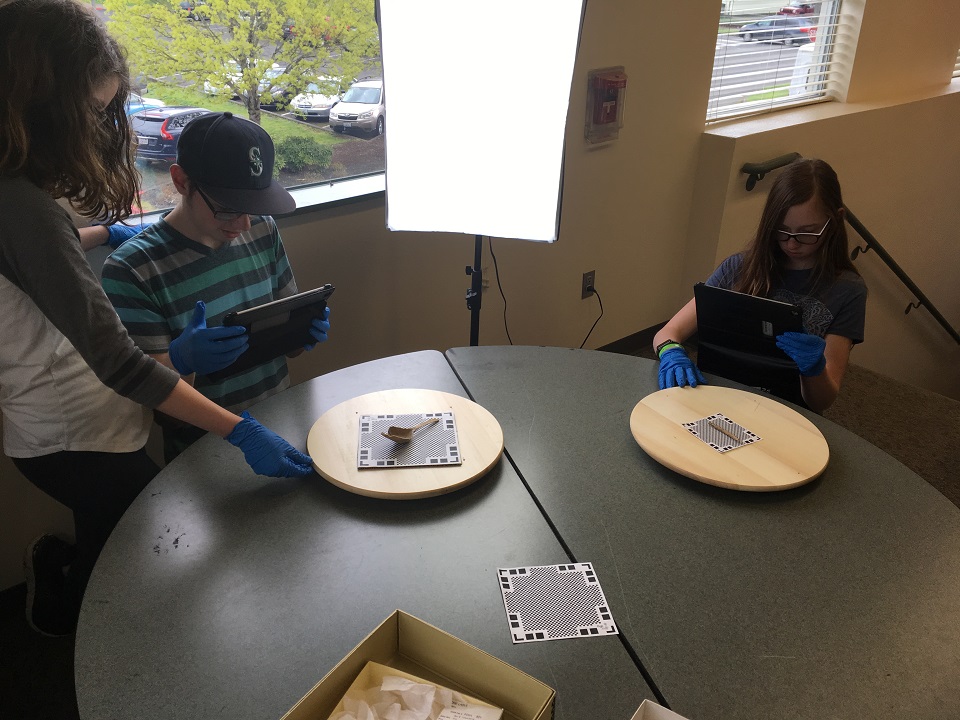 News Release Date:
May 2, 2018
Contact: John Zingale, Teacher
Contact: Cyndy Hagin, Teacher
Vancouver iTech Preparatory Middle School and the National Park Service at Fort Vancouver National Historic Site announce a partnership to highlight the park's historical resources with digital technology. This teacher-student-ranger project began with these questions posed to the 7th and 8th grade students:  
What is a museum, and how can we leverage new technology so that audiences can interact with the fort in new ways?  
How can we serve our community, and the world, by sharing our nationally significant history in the digital age?  
How can we better reach those, near and far, who want to learn more about this national park?
These are key questions for the National Park Service as the agency enters its second century. Here in Vancouver, students of Vancouver iTech Preparatory embraced the challenge of answering these questions, and are the helping their local national park bring the past into the future.  
Known as FVvr, (Fort Vancouver Virtual Reality, pronounced "Fever!") Washington State History and Intro to Computer Science students are partnering with park interpreters, curators, and archaeologists to create an interactive virtual museum.  The students are each using photogrammetry to create a 3D digital scan of different artifacts recovered during archaeological excavations at the park. Each one of the artifacts dates back to Fort Vancouver's original period, around 160-190 years ago. Students are then analyzing the artifacts, using archaeological thinking and concepts, to create audio that highlights the artifacts to inform the public about the history and culture of the national park.  The digital museum will combine the 3D artifacts and audio analysis, and be a searchable database. The apps will also use the digital artifacts, but they are being designed so that people of various learning levels will be able to interact with the fort in many different ways on their tablet or smartphone. This is the second project FVvr project that the Vancouver iTech Preparatory Middle School and the National Park Service have partnered on, with a virtual reality tour of the Fort Vancouver site being completed by students in 2016. 
The students have delved deeply into the history and archaeology of Fort Vancouver. By being the creators of this virtual experience, they learn valuable 21st century skills as well as the confidence they will need to be successful in the future.  We are proud to announce this continued partnership between Fort Vancouver National Historic Site and Vancouver iTech Preparatory, one in which STEM education and social sciences work in unison to not only educate local students, but the community and beyond. 
This project is being led by iTech teachers John Zingale and Cyndy Hagin, who are supported by their principal Darby Meade along with National Park Service staff  Theresa Langford and Bob Cromwell.  FVvr will be showcased on Saturday, May 12th, 2018. For more information about FVvr please contact iTech teachers John Zingale at
john.zingale@vansd.org
or Cyndy Hagin at
cyndy.hagin@vansd.org
.
Last updated: May 2, 2018