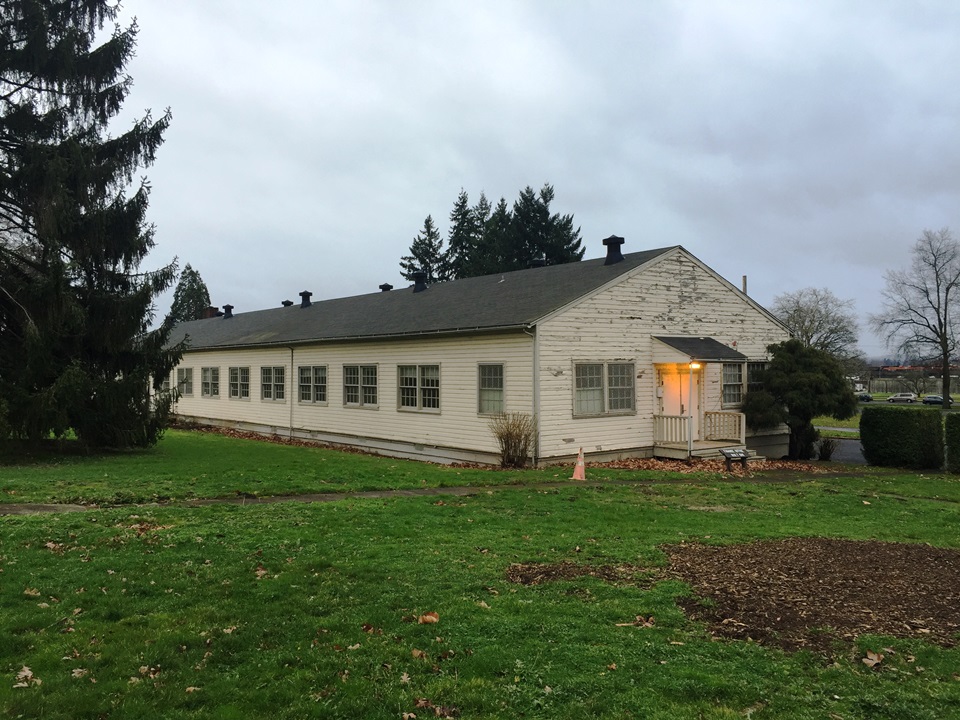 News Release Date:
January 10, 2018
Contact: Tracy Fortmann, Superintendent, (360) 816-6205
The National Park Service (NPS) has awarded a contract to an Oregon contractor, DSL Builders, for the rehabilitation of historic Building 728 in the East Vancouver Barracks of Fort Vancouver National Historic Site. Building 728 was constructed in 1941 as a Finance Office for the U.S. Army. The rehabilitation will prepare the building for re-use through a 20 year lease by offices of the Bureau of Indian Affairs (BIA). This will be the second historic building in the East Barracks to be rehabilitated for tenant use, following the rehabilitation of Building 987 for long-term lease by the U.S. Forest Service's Gifford Pinchot National Forest.
The rehabilitation will preserve the building and its unique historic features while updating critical systems and improving interior space for modern office use. The scope of the project includes general building rehabilitation of both the building's interior and exterior, structural upgrades, fire suppression, modernization of the plumbing, mechanical and electrical systems, energy efficiency improvements, associated utility connections, and site work, including accessible parking. The project will eliminate all deferred maintenance associated with the building and will provide office space suited to the tenant's unique needs.
 "We are very pleased to be embarking on our second historic building rehabilitation in the East Barracks," said Superintendent Tracy Fortmann. She further noted, "This rehabilitation will preserve the building and restore the condition of its historic features, and it will move us further toward achieving the goal of the Master Plan for the site: creating a historic, sustainable campus for public service. We are looking forward to welcoming our latest tenant, the Bureau of Indian Affairs, to the barracks when the construction is complete."
Construction on the building is expected to begin in January 2018 and last for approximately 10 months. The project is funded through NPS and BIA funds as well as a grant from the Department of Interior Service First Fund. The total cost of the contract is $1.7 million.