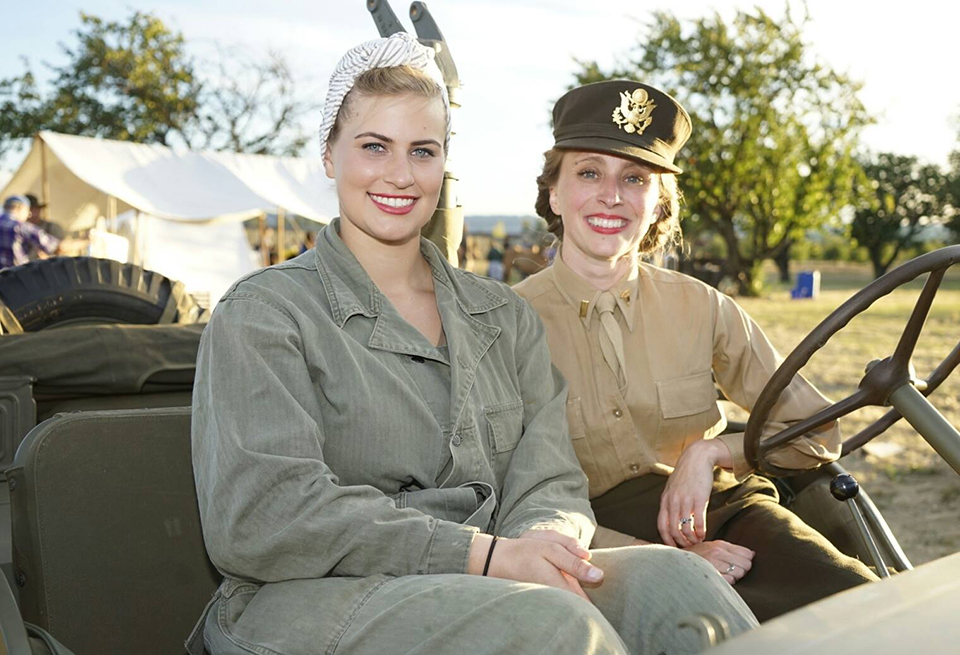 News Release Date:
July 11, 2018
Contact: Bob Cromwell, Chief of Interpretation, (360) 816-6253
The National Park Service at Fort Vancouver National Historic Site is pleased to announce that a free World War II living history encampment will occur on site on Friday, July 20, 2018, from 12 PM to 5 PM, and on Saturday, July 21, from 9 AM to 5 PM. This event is in partnership with the Living History Group Northwest, a local World War II living history organization.  
"The U.S. Army had over 150 year history at this site, and that history definitely includes World War II," said Chief of Interpretation, Bob Cromwell. "During that era this was the Vancouver Port of Embarkation, and Army units were organized, equipped, and shipped out to combat theaters in Africa, Europe and the Pacific from Vancouver Barracks."
The reenactors will portray members of various U.S. Army units from World War II, as well as workers on the homefront, commonly known as "Rosie the Riveter." The volunteers will bring their own uniforms, weapons, tents and equipment, including period Army jeeps and trucks. The encampment will be set up to the west of Pearson Air Museum, and will include temporary exhibits inside of the Historic Hangar.
"We are excited to continue to partner with the National Park Service to bring a World War II living history event to Fort Vancouver National Historic Site," said Eric Porter, Unit Commander of the 113th Cavalry Living History Group. "This is the third year we have participated in this event at the park, and every year it just gets bigger."
The public is welcome to stroll through the encampment, talk to the living history reenactors, and get a close up view of their uniforms and equipment. The public is encouraged to park in the museum's parking lot, or along E. 5th Street.
What
: World War II Living History Encampment
Who
: Living History Group Northwest, in partnership with the National Park Service at Fort Vancouver National Historic Site
When
: July 20, 2018, 12 pm to 5 pm, July 21, 9 am to 5 pm
Where
: West of Pearson Air Museum
Cost
: Free