Fort Union at Fifty, 1966-2016: An Online Exhibit
"The Largest and Best Built Establishment"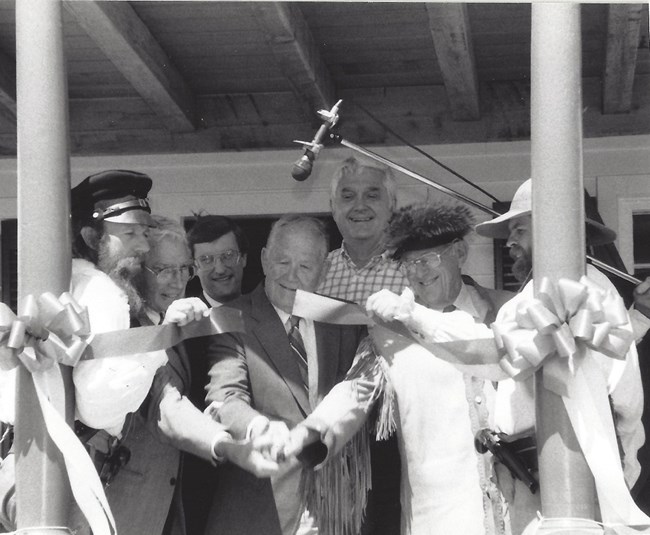 It's a claim about Fort Union that could be made twice. In 1989—and not for the first time, either—thousands gathered at the site of Old Fort Union. But unlike those earlier gatherings discussed in the following pages, these MonDak-area residents, out-of-state visitors, dignitaries, and National Park Service staff joined together to dedicate the new Fort Union, the reconstructed trade post built on the historic fort's original footprint. This Grand Dedication celebration culminated decades of effort by area residents, business people, politicians, and park service employees, men and women alike. This Fort Union 50th Anniversary online exhibit honors their stories, our story. It celebrates as well the legendary history our entrepreneurial communities together saved for our present and future generations.
First built in 1828, the American Fur Company's Fort Union trading post transformed the Upper Missouri. The events that transpired there and the people who visited helped to inspire the preservation and protection of our region's and nation's heritage. But "support for preserving and reconstructing Fort Union was like the Missouri River in summer," the historian John Matzko wrote in 2001, "broad but shallow." That was until North Dakota and MonDak-area residents, recognizing the fort's national significance, convinced Congress and the National Park Service to preserve and reconstruct what the artist George Catlin in 1832 had called "the largest and best built establishment."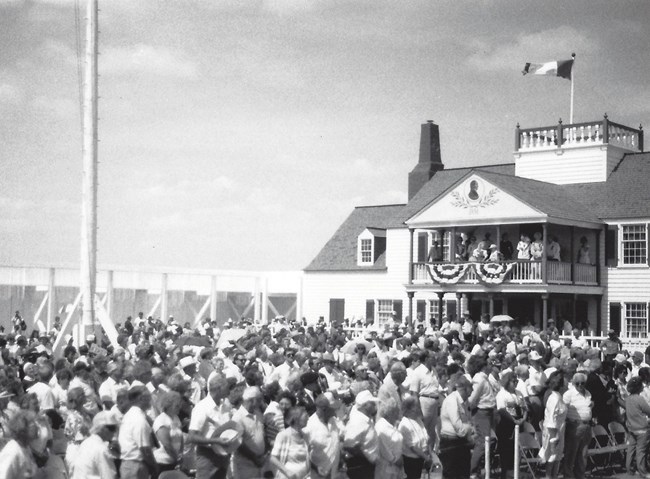 When in June 1832 the Philadelphia lawyer-turned-painter George Catlin disembarked from the steamboat
Yellowstone
, he became the first of many artists to visit Fort Union. A self-trained painter, Catlin traveled west on a mission approved by none other than General William Clark, co-leader of President Thomas Jefferson's famed Corps of Discovery. In Catlin's own words, his objective was to visit every tribe in the country and return "home [with] faithful portraits of their principal personages, both men and women, from each tribe; views of their villages, games, &c. and full notes on their character and history. I designed, also, to procure their costumes, and a complete collection of their manufactures and weapons, and to perpetuate them in a Gallery unique, for the use and instruction of future ages." The portraits and landscape paintings featured in this online exhibit are some of the many Catlin painted while traveling on the Missouri River and visiting Fort Union. These paintings themselves are but one of the many legacies of Fort Union and of Catlin's 1832 journey to the northern plains. Another is Catlin's call for America to create "a nation's Park" to protect (for viewers' future enjoyment) both the American Indians and buffalo. That proposal inspired by his Upper Missouri River experiences is the earliest call for what the twentieth-century American writer Wallace Stegner later called "America's best idea," its national parks.
To learn more about Fort Union and its too-often forgotten legacies, check out each of the links below. Explore how our twentieth-century advocates, artwork, and archeologists, including women, transformed a seemingly empty field into the partial reconstruction of an 1851-era Upper Missouri River trading post that helped to inspire a still growing global phenomenon.
Last updated: April 24, 2021