Weather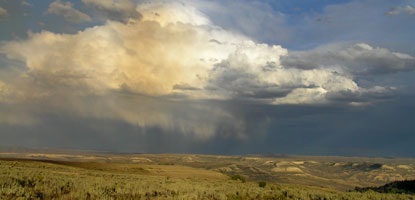 Expect a variety of weather conditions no matter what time of year you visit. Local weather conditions and extended forecasts are available on the National Weather Service's (NOAA) web page.
Warm days (70–90 degrees F) and moderate evenings (30–50 degrees F) are the norm for summer months. Most evenings require a light jacket. Light frosts are common on summer nights. Yes, it can snow in July.
Spring, fall and winter can be very cold; expect snow and winter conditions.


Last updated: December 15, 2014