September 11 Observance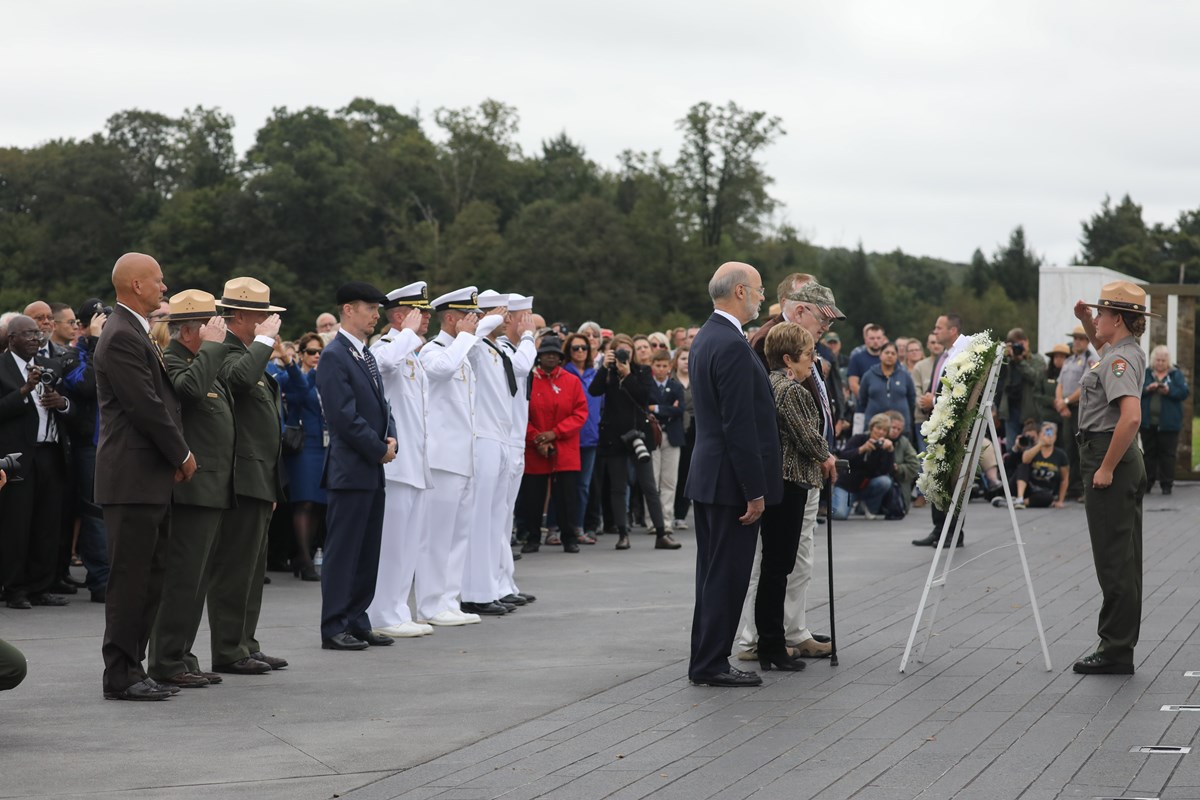 General Information
The National Park Service, along with the Families of Flight 93, Friends of Flight 93 National Memorial, and National Park Foundation will host the Nineteenth Anniversary Observance on Friday, September 11, 2020 at 9:45 am., which will be attended by President Donald J. Trump and other dignitaries.

At the request of the Families of Flight 93, and in order to adhere to the Commonwealth of Pennsylvania's public health guidelines, this year's observance will be held privately. Park grounds will remain closed until the end of the event. The observance will be virtually streamed worldwide.

Following the morning's observance, visitors are welcome to pay their respects to the 40 passengers and crew members of Flight 93 at the memorial.

Due to extreme space constraints, and in an effort to limit the spread of COVID-19, media access will be limited to the event.
Credentialed media will be receiving a logistical email. Pool feed will be available through CNN and livestream through EarthCam.
Ceremony Speakers and Schedule

Welcome
Stephen M. Clark, Superintendent
Flight 93 National Memorial

Pledge of Allegiance

Moment of Reflection
Reverend Steven McKeown, Chaplain
FBI Pittsburgh

Name Presentation
MaryJane Hartman, Chief of Interpretation
Flight 93 National Memorial (ret.)

Ringing the Bells of Remembrance
Andrea Dammann, FBI Special Agent & Senior Team Leader
Pittsburgh Evidence Response Team (ret.)

Roy Cavan, FBI Special Agent & Senior Team Leader
Cleveland Evidence Response Team (ret.)

Remarks
Ed Root, Cousin of Flight Attendant Lorraine G. Bay
Vice President Families of Flight 93

Remarks & Introduction
David L. Bernhardt
United States Secretary of the Department of the Interior

Remarks
Donald J. Trump
President of the United States of America

Wreath Laying
Wall of Names

Musical Selection
Marissa Yee, Bagpiper

Last updated: September 11, 2020