Special Events Permit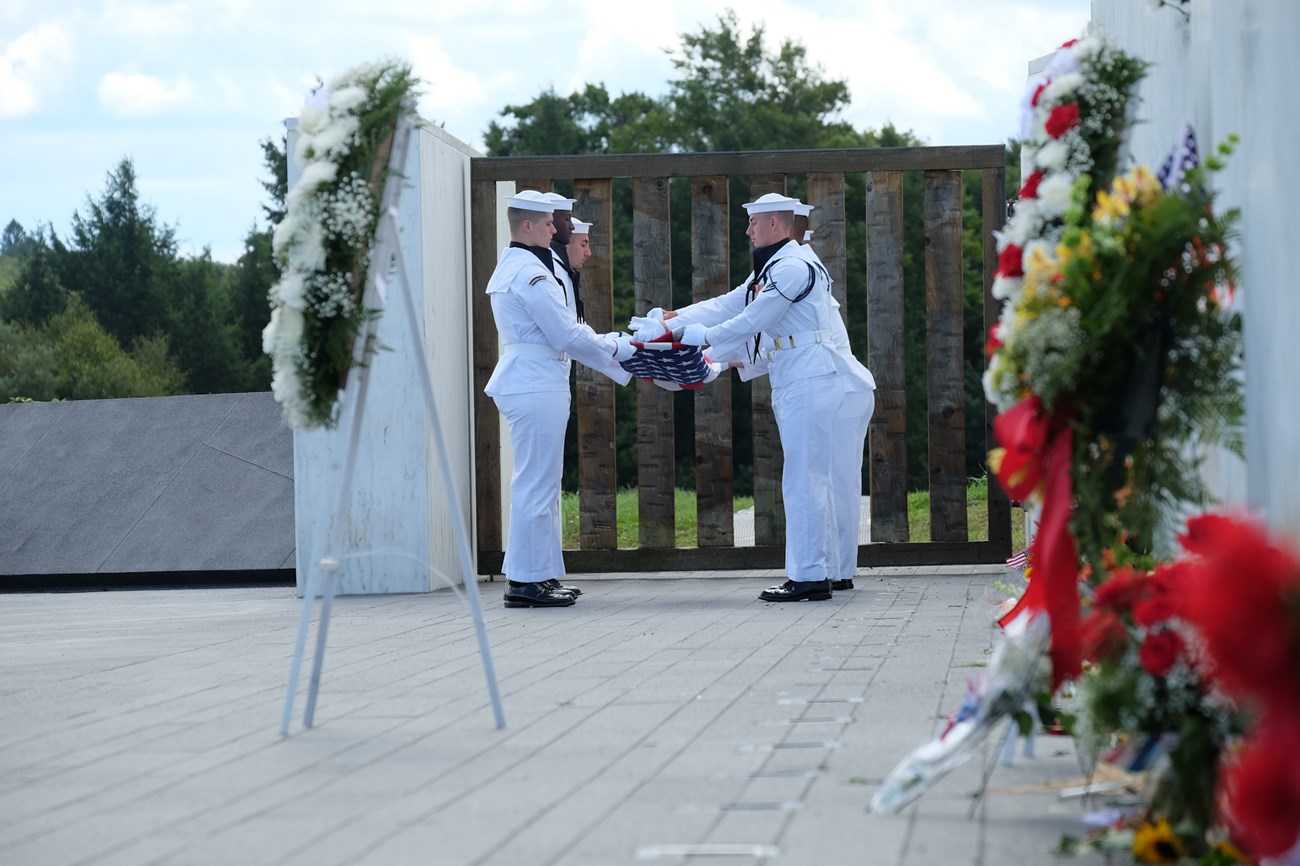 Special Events
Special events may be permitted by the Superintendent when there is a meaningful association between the memorial and the event, and the event will contribute to visitor understanding of the memorial's significance. Individual requests for a special use permit will be reviewed and evaluated by the Superintendent.
If you are planning a special event or ceremony at Flight 93 National Memorial, you will need to submit an application.
Download a Special Use Permit Application-(PDF-116 KB)

E-mail the Special Use Permit Coordinator.

Mailing Address for Permit Applications:
Attn: Special Use Permit Coordinator
Flight 93 National Memorial
P.O.Box 911
Shanksville, PA 15560

What is a special use?
A special use is a short-term activity that:
provides a benefit to an individual, group or organization rather than the public at large;
requires written authorization and some degree of management control from the National Park Service in order to protect memorial resources and the public interest;
is not prohibited by law or regulation;
is not initiated, sponsored or conducted by the National Park Service;and
is not managed under a National Park Service concession contract, a recreation activity for which the National Park Service charges a fee or a lease.
Wreath Laying
Wreath laying ceremonies are approved through the Special Use permit process. These permits are free and no fee is necessary for a wreath laying permit application. Please download the Special Use Permit Application and submit to the Special Use Permit Coordinator. No fee should be submitted with the application for a wreath laying. The designated wreath laying area is located next to the flagpole on the Memorial Plaza
Next Steps
A permits specialist will contact you if additional meetings, discussions, or documents are required and continue to walk you through the permit process. A Public Gathering permit must be issued prior to holding the activity in the park.
Last updated: February 26, 2023