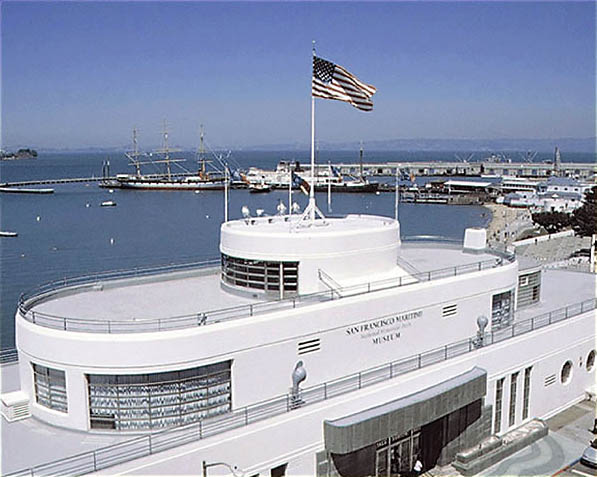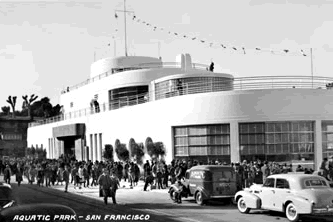 Note: The Communications at Sea exhibit is closed due to building construction, until further notice.
This ship-shaped, streamline-moderne structure, built as a WPA-project, is adorned with muralist Hilaire Hiler's expressionist vision of Atlantis. Mast sections, jutting spars and ships' figureheads are arranged among historical photographs, video, oral history, ship models and interactive exhibits.
"Its curved ends enclose two perfectly circular rooms, the form of which influenced my ideas as how it might be adequately decorated..."

Hilaire Hiler, from "An Approach to Mural Design"