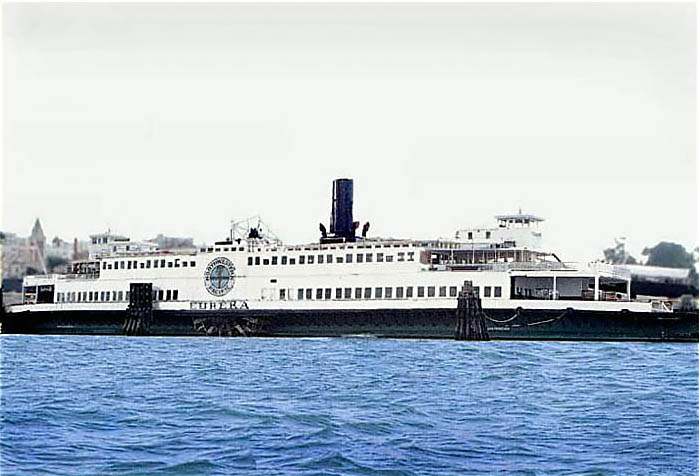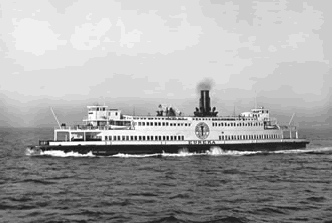 Eureka was originally launched in 1890 as the Ukiah, a rail car and passenger ferry. She ran from San Francisco to Tiburon for the San Francisco and North Pacific Railroad, later the Northwestern Pacific Railroad.
Between 1920 and 1922 Ukiah was totally rebuilt as the automobile ferry Eureka. She ran to Marin until 1941, and to Oakland until 1957, one of the last auto ferries on the bay.

"... the Eureka, the rebuilt Ukiah, said to be the largest passenger and automobile ferryboat in the world, was launched at the company's yard here this afternoon..."

The Petaluma Argus,
January 2,1922