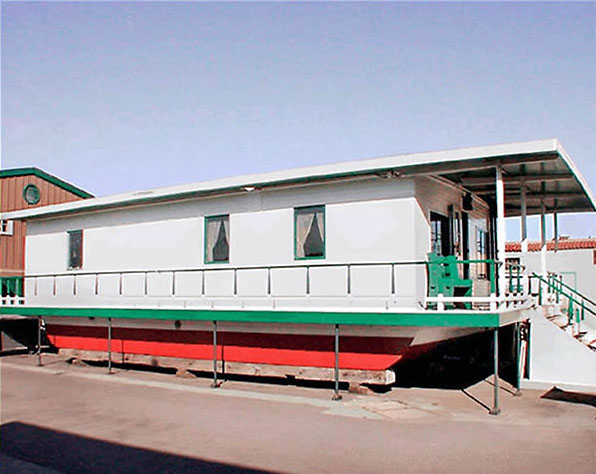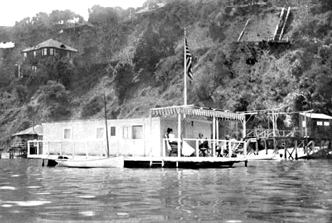 This little houseboat, referred to locally as an ark, was one of several dozen boats moored out as summer hideaways for San Francisco families in Belvedere Lagoon, near Tiburon in Marin County.
Summer aboard the arks was an idyllic time. The boats were brightly painted, and glowed at night with colorful Japanese lanterns. Evenings were spent visiting between boats in neatly finished Whitehall rowboats.

"Here a bath is a matter of stepping off the porch, a stroll is taken in a boat, and the splash of oars announces butcher and baker"

Albert S. Hunt, in Houseboats and House Boating, 1905.