Weather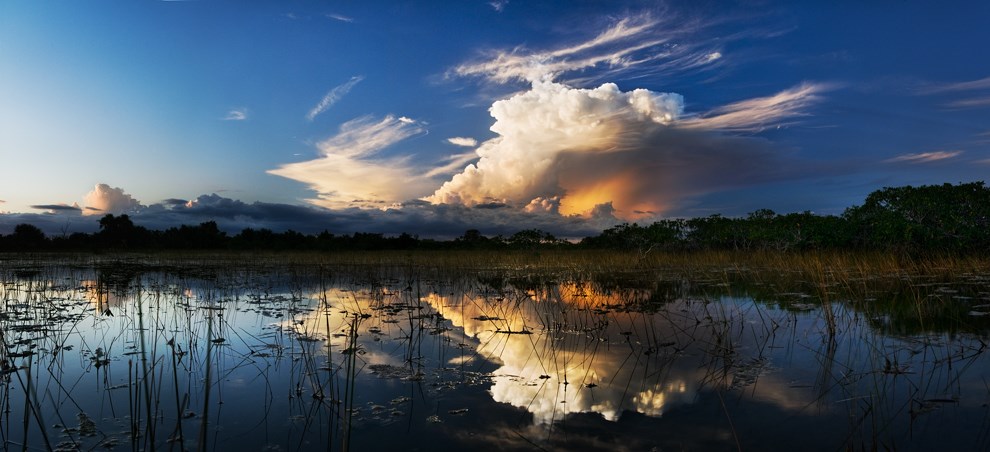 The climate in Florida is known to be mild and sunny. Average annual temperatures for South Florida and the Keys is from 74° to 77° (23° to 25°C).

Check out the weather for the following areas of the Everglades: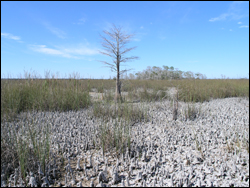 NPS photo by Sarah Zenner
The winter/spring dry season extends from about December to mid-May, with temperatures ranging from the low 50s to upper 70s (12 to 25 degrees Celsius) and low humidity. Continental weather fronts occasionally bring near-freezing temperatures to south Florida. Often-breezy winter weather conditions can create a wind chill factor that makes perceived temperatures feel considerably cooler than what the thermometer reads. South Florida receives only about one quarter of its average yearly rainfall during the winter dry season. From late fall through early spring, continental cold fronts periodically plunge southeastward through the state, sweeping away any warm, humid air. Cool, dry air stabilizes the atmosphere, suppressing any showers and thunderstorms. Any rain associated with these frontal passages typically arrives in the form of squall lines that sweep through so quickly that they have little opportunity to drop substantial amounts of rain.

The Wet Season
Although summers are hot and humid, the high temperatures are tempered by frequent thunderstorms. The summer/fall wet season extends from about mid-May to November, with temperatures ranging into the low 90s (30 to 35 degrees Celsius). The majority of the year's average annual rainfall (nearly 60 inches, or 152 cm) falls during the wet season. Continental cold fronts generally cannot penetrate as far south as south Florida during the summer, so warmth and humidity build. Thunderstorms arise when warm, moist air masses combine with an unstable atmosphere. Thunderstorms can be as brief as a few minutes or as long as several hours. As cooler air glides inland from the Gulf of Mexico and Atlantic Ocean, thunderstorms can erupt along sea-breeze fronts. At times, these thunderstorms can be an almost daily occurrence. Sometimes these storms move very slowly, enabling them to drop several inches of rain. The largest amounts of rainfall typically are associated with tropical storms and hurricanes.
Last updated: April 9, 2018