Bicycling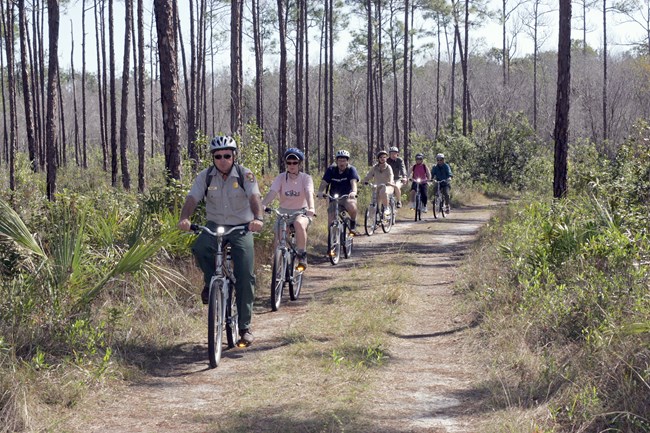 Bicycling at Everglades National Park
Bicycling is permitted along the main park roads, on the Shark Valley tram road, on the Old Ingraham Highway, on Long Pine Key Nature Trail, and on the Snake Bight and Rowdy Bend trails at Flamingo.
Plan Your Bicycle Ride!
See individual trail descriptions below for additional details and current conditions.


Last updated: September 10, 2018