News Release
West Lake Trail Has Reopened After Completed Repairs From Hurricane Damage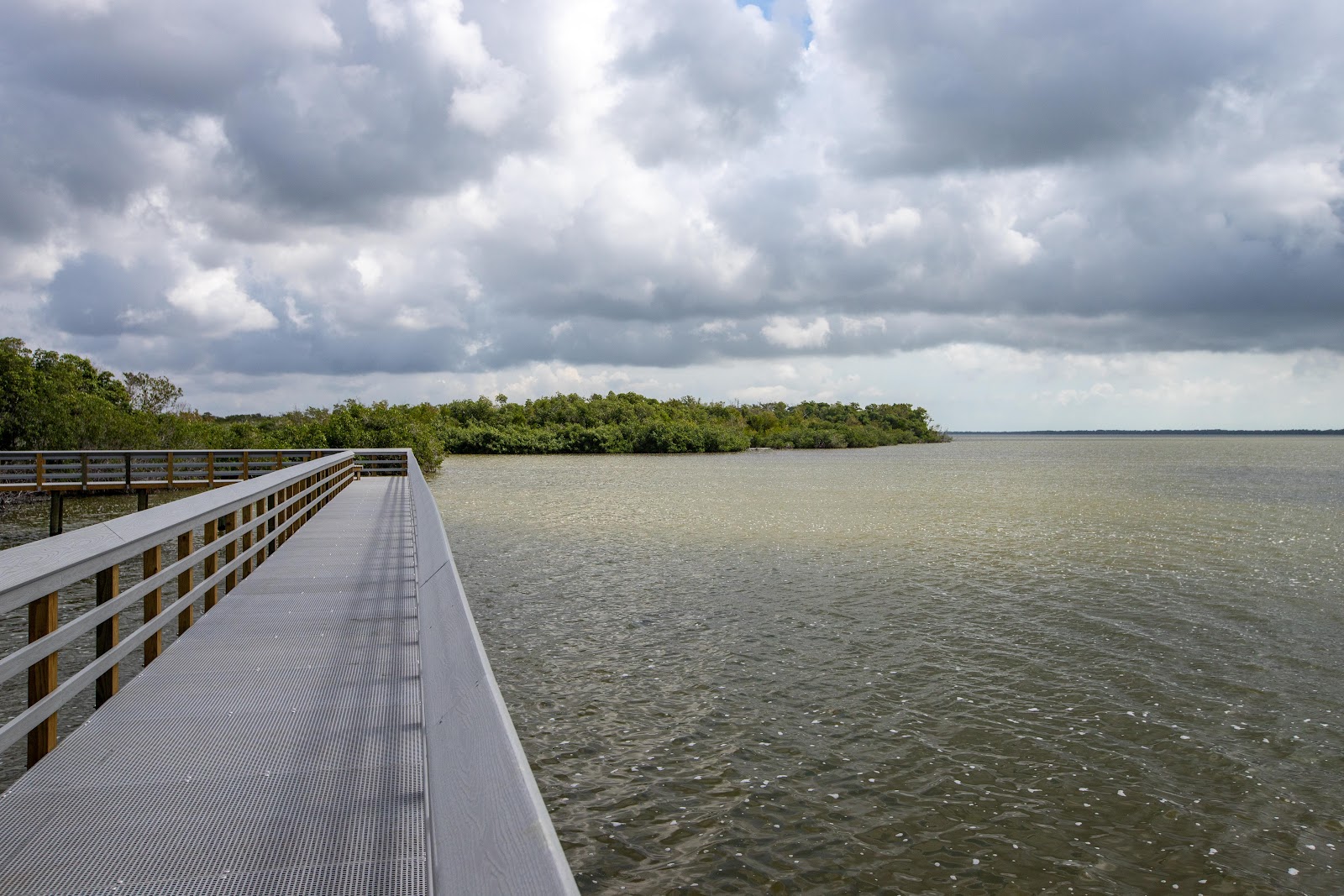 News Release Date:
March 22, 2022
Contact: Antonia Florio, 786-765-6009
HOMESTEAD, Fla. – Everglades National Park today announced the reopening of the West Lake Trail. The trail was heavily damaged when Hurricane Irma passed through the area in 2017 and has been closed for repairs since February 2021.
"We are excited to have West Lake Trail open once again,"
said Pedro Ramos, superintendent of Everglades and Dry Tortugas national parks.
"The finished product is a result of careful planning that restores access for park visitors and ensures the sustainability of the trail as the park is confronted with a changing environment."
In September 2017, Hurricane Irma swept through the area, causing significant structural damage to many areas of Everglades National Park, including the West Lake Trail. The most severe damage occurred on the exposed portion of the trail where the boardwalk was left mangled. Park officials believe that a microburst from the storm may have caused the most significant damage to the boardwalk.
The completed project utilized funds allocated through Public Law 115-123 for national park units significantly impacted by Hurricanes Harvey, Irma and Maria. In addition to planning for resource mitigations, the park also implemented several innovative construction methods to plan for future sea level rise and increased storm intensity.
Park staff used a "top down" construction method to minimize damage to the wetlands and the mangrove forest that the trail traverses. The construction crews first installed piles and pushed the equipment forward on the piles as they worked. Then, they could reach out and install the next set of piles by moving the scaffolding and equipment forward. This method allowed installation of larger piles into rock without the heavy equipment touching the ground.
Additionally, the walking surface of the boardwalk was raised by one to two feet in elevation, and flow-through decking was installed. Both are measures that the park is taking to mitigate future storm surge uplift and other climate change impacts.
Visitors to Everglades National Park can access the West Lake Boardwalk by traveling south on the main park road. The trail is located seven miles north of Flamingo. The popular interpretive trail is a round trip of 0.5 miles (800 meters) and complies with the Architectural Barriers Act Accessibility Standard (ABASS). The trail is self-guided and highlights four types of mangroves. More information about the trail can be found
here
.

Last updated: March 22, 2022