News Release
Tom Iandimarino selected as chief ranger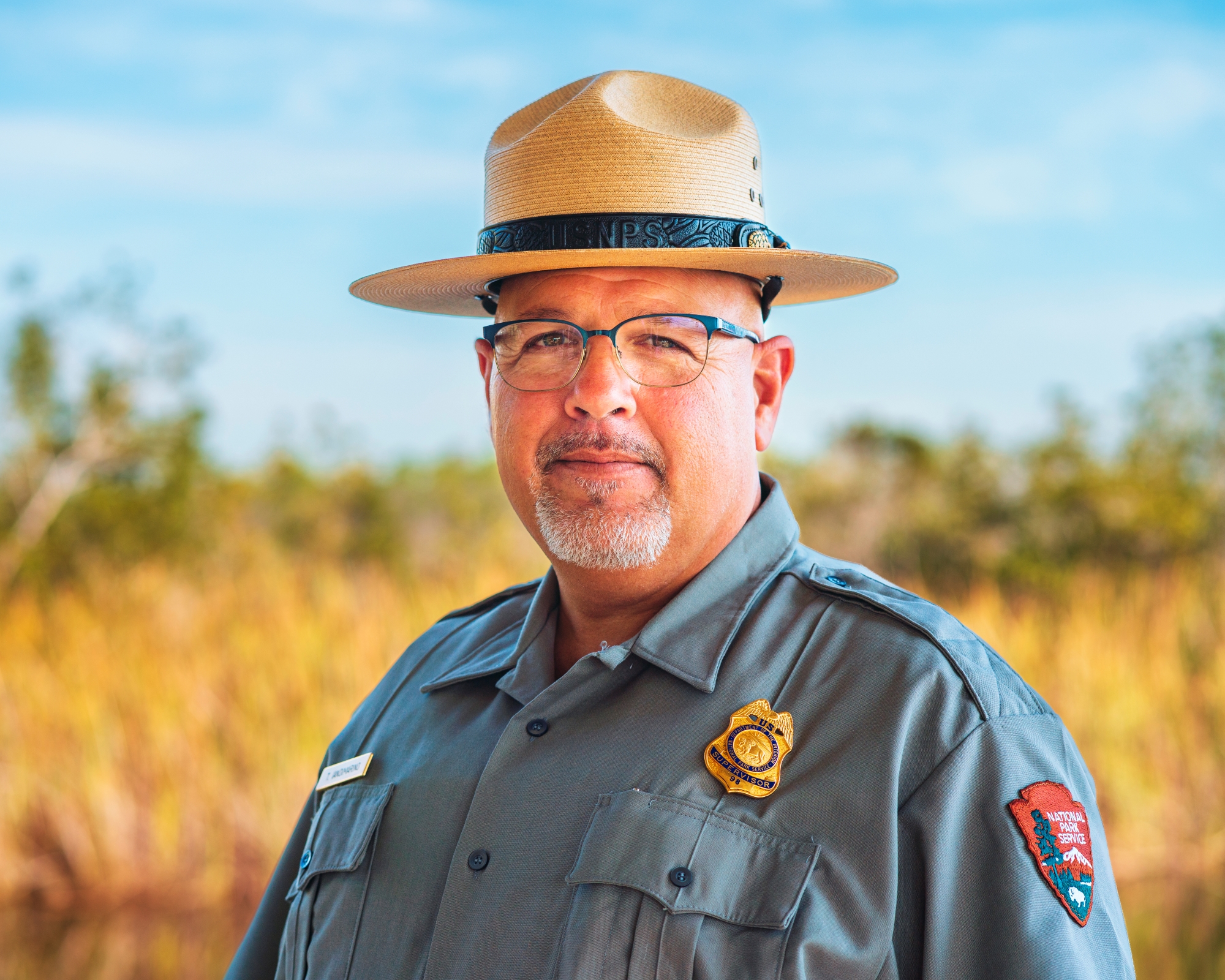 News Release Date:
January 26, 2022
Contact: Allyson Gantt, 786-610-8023
Everglades National Park Superintendent Pedro Ramos announced the selection of Tom Iandimarino as the new chief ranger of Everglades National Park. He will lead a large and complex visitor and resource protection program, which includes law enforcement, emergency medical services, search and rescue, wilderness operations, structural fire response and an interagency dispatch center.  

"Chief Iandimarino's leadership style demonstrates a commitment to excellence in visitor and resource protection, while also holding onto important values such as care, honesty, integrity and practicality," said Ramos. "These values, coupled with his deep knowledge and experience in South Florida, will ensure that Everglades National Park meets the demands and expectations of visitor and resource protection today and in the future." 

Iandimarino is no stranger to the Everglades, having served most recently as the Gulf Coast District Ranger for Everglades National Park in Everglades City since 2010. He successfully managed the district's law enforcement, marine enforcement and search and rescue operations.  

Iandimarino has been a long-time member of the National Advisory Council for the Field Training and Evaluation Program and trained new park rangers by fostering an environment that encourages innovation and creativity. As a land manager, he works closely with natural and cultural resource managers to preserve and protect the national park for future generations.  

During his tenure, Iandimarino has also filled temporary assignments in supervisory roles at Great Smoky Mountains National Park, Dry Tortugas National Park and at Big Cypress National Preserve, where he also held his first supervisory park ranger position in 2003. 

Originally from Youngstown, Ohio, Iandimarino wanted to be a game warden since the age of 13. He started his career as a law enforcement ranger and wildlife handler at Great Smoky Mountains National Park. He later worked seasonal positions as a forestry technician at Indiana Dunes National Lakeshore and law enforcement ranger at Redwood National Park, Indiana Dunes National Lakeshore, Glen Canyon National Recreation Area and Natchez Trace Parkway before coming to Everglades National Park in 1997.  

Iandimarino has a Bachelor of Science in recreational resources management from Slippery Rock University. He graduated from the National Park Service Seasonal Law Enforcement Training Program and later from the Federal Law Enforcement Training Center.  

Iandimarino fills the position that was vacated by Michael Michener when he accepted the Deputy Associate Director of Visitor and Resource Protection in the Washington Office of the National Park Service.
Last updated: January 26, 2022