News Release
Sunday Afternoon Fire Burning in Everglades National Park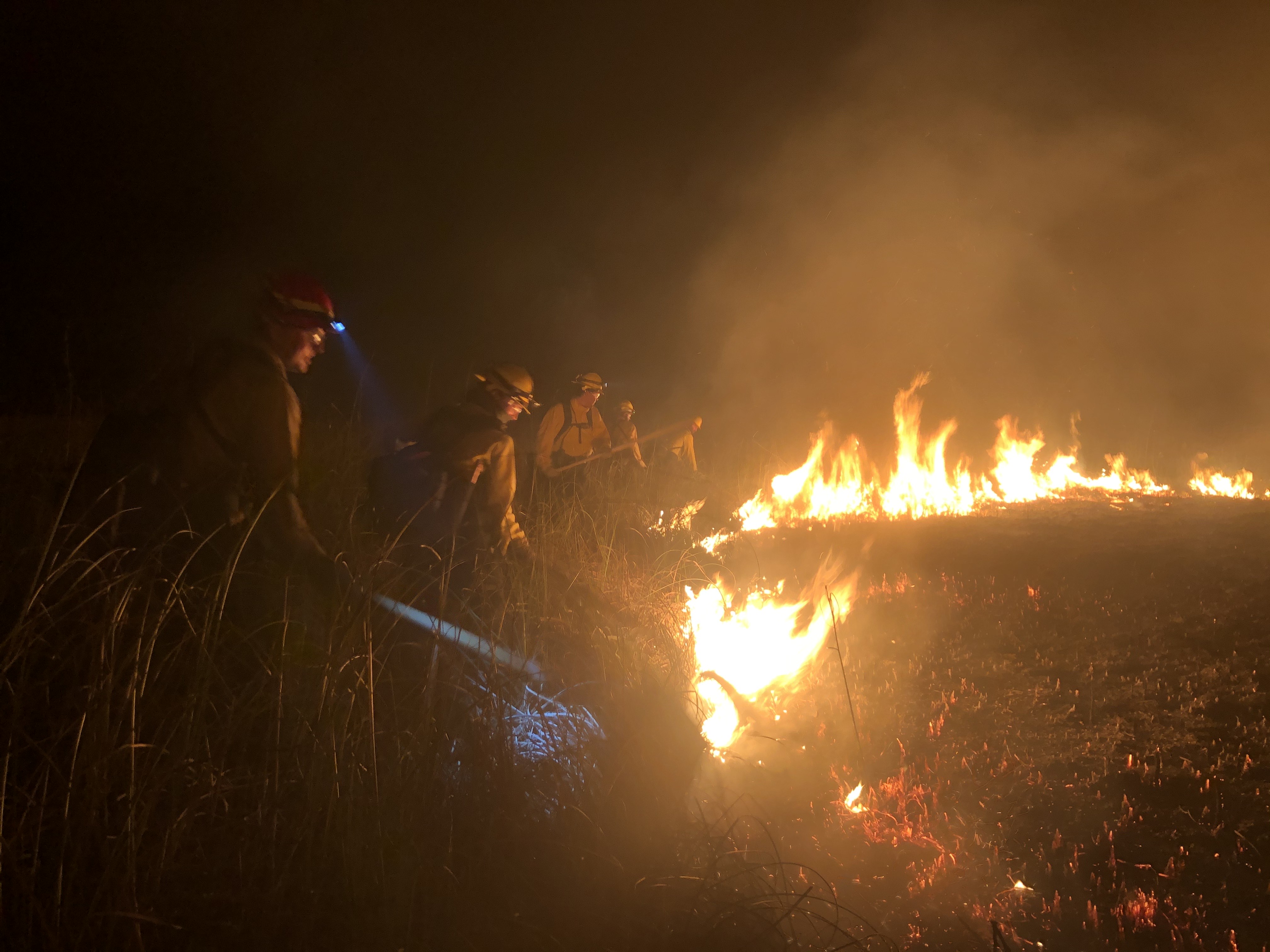 News Release Date:
April 20, 2020
Contact: General Park Information, 305-242-7700
Contact: Media Contacts, 786-610-8023
Homestead, Fla. – On April 19, the Sunday Afternoon Fire was discovered just south and east of the Everglades National Park boundary north of SW 112 Street and west of the L31 N Canal Road in the Fire Mutual Response Zone (MRZ), co-managed with the Florida Forest Service. The fire spread onto Everglades National Park lands and is burning in the northeast portion of the Park, approximately 5 miles south of US Hwy 41 within the Park boundary. As of 10 a.m. on April 20, the fire was approximately 1400 acres. Everglades Fire Management along with Florida Forest Service and Miami Dade Fire Rescue are working together to contain the fire and reduce smoke impacts.
With the current west winds and hot, dry conditions, communities in Miami-Dade and Broward counties may experience smoke from the wildfire. Drivers on Krome Avenue and US Highway 41/Tamiami Trail should use caution when smoke is on the road.
The fire is actively burning in sawgrass prairie, brush, and invasive Australian pine and melaleuca in Everglades National Park and on state lands. Full suppression actions are being taken. Aerial and ground resources are conducting direct attack operations supplemented with burn out operations as needed.
The cause of the fire is under investigation.
Personnel from Big Cypress National Preserve, Alaska Fire Service, Florida Forest Service, Miami Dade Fire Rescue and Aviation Resources from the Silver King Fire at Big Cypress National Preserve are assisting.
South Florida is currently experiencing hot, dry conditions typical of this time of year. Everyone can help prevent wildfires by fully extinguishing cigarettes, reporting smoke and fire immediately, and carefully monitoring and fully extinguishing any outdoor fires
Last updated: April 21, 2020