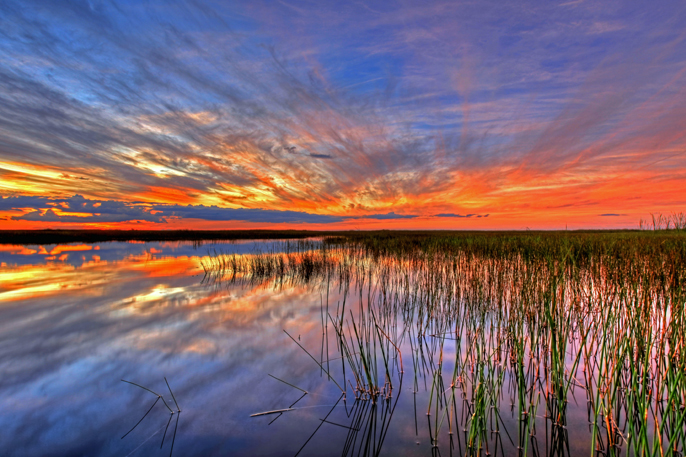 News Release Date:
February 10, 2015
Contact: Media Contact, Linda Friar, 305-242-7714
Contact: Media Contact, Mary Plumb, 305-242-7017
Get Outdoors this weekend and enjoy free entrance to  Everglades and Dry Tortugas National Parks,  February 14 –16, for the President's Day holiday weekend. 
"We hope this opportunity to visit your national parks for free will inspire park neighbors and visitors to south Florida and the Florida Keys to come enjoy the wonderful places that are so close to south Florida communities," said Pedro Ramos, Superintendent of Everglades and Dry Tortugas National Parks. "Parks are fun and affordable destinations and most people live within a short drive, so we encourage everyone to come enjoy their beloved national parks," said Superintendent Ramos.
Everglades National Park, entrance fees collected at the main park entrance in Homestead and Shark Valley will be waived February 14 - 16.  
Throughout Everglades National Park there are many ranger led programs daily –check the park website to see schedule for guided wet and dry walks and canoe tours as well as special evening programs. See the park website for a complete list of times and programs:https://www.nps.gov/ever/planyourvisit/rangerprograms.htm  (Note: Some ranger-guided programs require reservations in advance. Required reservations are specified in program schedules.)
Special Free Programs for President's Day Weekend:
Royal Palm-February 16 at 7:30 p.m. - A concert at the Long Pine Key Campground Amphitheater, singer- songwriter Erica Wheeler will be performing. Erica is known for her poetic and visual style of songwriting, as well as colorful stories and hilarious stage patter. Expect folk, country and bluegrass music and a fun, entertaining program for all ages.
Flamingo:Saturday,February 14, 8:00 a.m. –2:00 p.m.- "Big Day Birding Adventure." Participate in this "citizen science" activity to count birds within the varied habitats of Everglades National Park. Meet at the Anhinga Trail parking area at 8:00 a.m.and be prepared to drive your own car over 40 miles one-way (ends at Flamingo) to points of interest along the Main Park Road, with some walking.  Participants should pack a lunch and water and prepare for sun and mosquitoes. 
Shark Valley:  Saturday February 14, 5:00 p.m.- a 45 minute archaeology presentation, entitled, "Weeds and Seeds: A History of Dining in Southern Florida." Learn how the wealth of natural resources in south Florida has made it a unique dining experience for over 10,000 years. By Dr. Michelle Williams, Director for the Southeast and Southwest Regions of the Florida Public Archaeology Network at Florida Atlantic University. 
Gulf Coast: February 14 and 15,1:30 - 3:30 p.m.- a free, special program entitled, "Hands on History." See first-hand survival techniques in the mangrove ecosystem that native Calusa Indians used to not only survive but flourish in this unforgiving landscape.
In addition to ranger-led programs and concession tours there are a number of permitted guides who offer a variety of more personalized tours.  You can find a list of these on the park website as well:
https://www.nps.gov/ever/planyourvisit/permittedtours.htm
At Dry Tortugas National Park,a variety of remarkable experiences await visitors who venture out to this remote national park, including camping, snorkeling, bird watching, fishing, or just enjoying a view from the top of historic Fort Jefferson. The park can only be reached by ferry or sea plane. Though the park entrance fee of $5 will be waived, please check in with our park concession operators for transportation schedules, prices, and reservations. All transportation departs from Key West.