Nature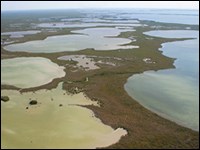 Nearly flat and perched on the edge of a rising ocean, Everglades National Park is already feeling the effects of a warming climate. Sea level rise has brought significant changes that are already being observed on the landscape, and more are sure to be seen in the years ahead. The future of the park is clearly tied to the present.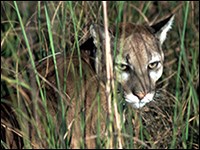 Threatened & Endangered Species
View the inventory of federally listed threatened and endangered species in Everglades National Park. The list includes federal candidate species, proposed species, and formally listed species under the Endangered Species Act. The list includes only those species that are presently or formerly known to occur within Everglades National Park and does not include state-listed species.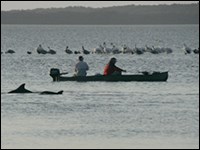 Unlike early national parks established to protect majestic scenery, Everglades National Park was established to preserve a portion of the vast Everglades ecosystem as wildlife habitat. The park is home to a vast array of animals that have adapted to a subtropical environment in which temperate climatic conditions, characteristic of latitudes to the north, merge with tropical Caribbean conditions.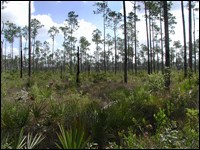 Everglades National Park serves as important habitat for numerous endemic and legally protected plant species. As with animal life, the plant life of the Everglades is largely determined by the subtropical merge of temperate North American and tropical Caribbean climatic conditions.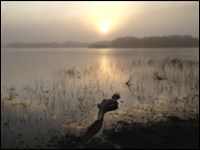 Geology, hydrology, air quality, water quality, fire regime, weather, and climate are but a few of the many natural factors that help shape the development of landscapes in the Everglades. The actions of humans also have a strong influence. The introduction of nonnative species, disruptive water-management activities, the disturbance of natural processes, climate change, and air, water, light, and noise pollution have all worked to undermine the integrity of the historic ecosystem.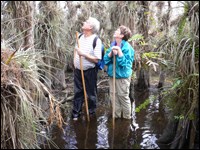 Natural Features and Ecosystems
The mosaic of habitats contained within the Greater Everglades supports an assemblage of plant and animal species not found elsewhere on planet Earth. Although nine distinct habitats have been identified in the park, they transition into one another and the landscape remains dynamic. Ecosystems remain in a constant state of flux, subject to the natural elements of south Florida and to human pressures.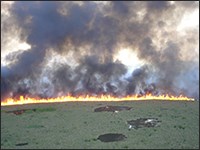 Fire is critical to the survival of the pineland, prairie, and tree island ecosystems of the Everglades. Fire management in Everglades National Park combines fire operations, prescribed fire, and fire ecology in order to maintain fire in the natural ecosystems while adequately considering impacts upon nearby human population centers as well as habitat for threatened and endangered species.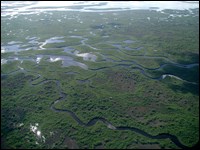 Marjory Stoneman Douglas Wilderness
Time spent in wilderness offers important recreational, cultural, emotional, and spiritual experiences.The wilderness also serves as a vital recharge area for south Florida's drinking-water supply, an important line of defense against the devastating winds of tropical storms and hurricanes, and an indispensable nursery ground for marine species of recreational and commercial importance.


Last updated: July 28, 2015