Everglades National Park For Kids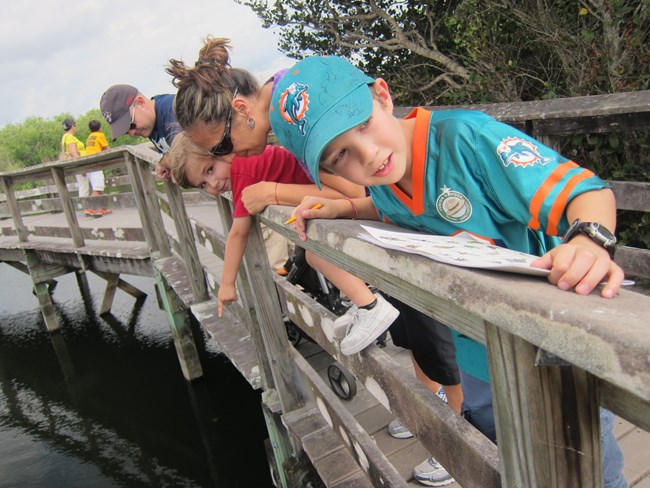 About the Everglades -
Fun For Kids
Kids can have a great time exploring the Everglades with their families and friends. Take some time to look over some of the exhibits and films to be found at our different visitor centers or participate in any one of our regularly scheduled ranger programs.
With a little work, kids can even become an Everglades National Park Junior Ranger!
Help for Students
If you are looking for information to help you prepare school projects and reports or even if you just want to explore the park before you visit, you can do so here, by Learning About the Everglades!
Are you needing some awesome Everglades photos for a project?
Click over to our Flickr site.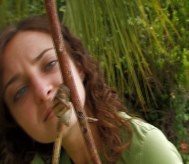 Everglades Mountains and Valleys Video Series
So, what's it like to get knee-deep in freshwater? Is that gator winking at me? Join Laura and Everglades Park Rangers as they explore different habitats in a video series created just for kids! The "Everglades Mountains and Valleys" is a great virtual introduction to the Everglades ecosystem.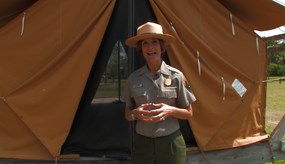 Student to Park Ranger
Watch a short video to see how a student on a 6th grade camping trip to the Everglades ended up becoming a park ranger!

Last updated: March 29, 2021