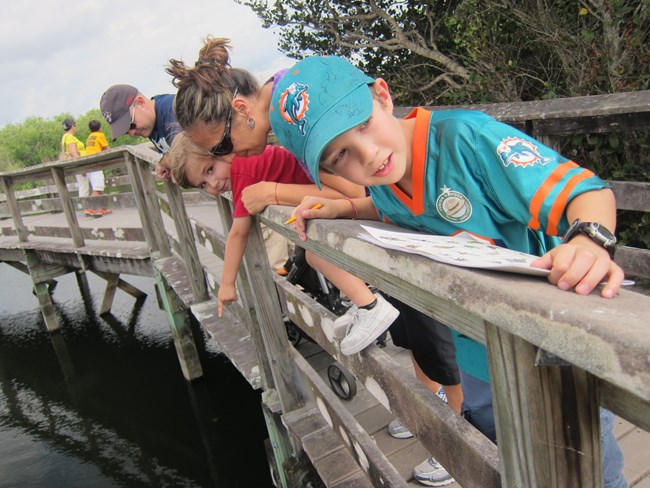 About the Everglades -
Fun For Kids
Kids can have a great time exploring the Everglades with their families and friends. Take some time to look over some of the exhibits and films to be found at our different visitor centers. Participate in any one of our regularly scheduled ranger programs. Take a stroll along one of our trails in search of some amazing wildlife.
With a little work, kids can even become an Everglades National Park Junior Ranger!