Commercial Use Authorizations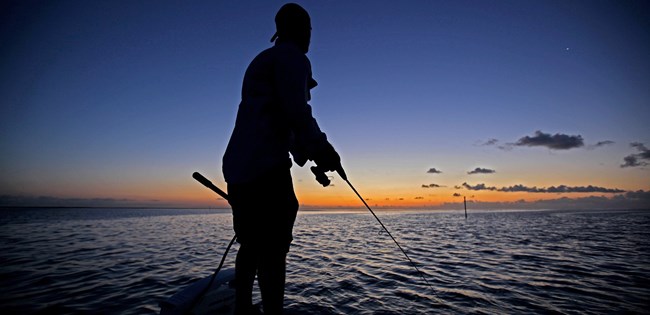 What Are Commercial Use Authorizations?
Section 418 of the National Parks Omnibus Management Act of 1998, Public Law 105-391 (Section 418), authorizes NPS, upon request, to issue commercial use authorizations to provide commercial services to park area visitors in limited circumstances. Permits in the form of Commercial Use Authorizations (CUA) for these activities are required.
A listing of active CUA holders can be found here.
CUA Applications & Fees
Prior approval from the Superintendent, in the form of a CUA, is required before any operations can begin in the park. All activities must be in compliance with the general regulations for Everglades National Park and Dry Tortugas National Park. CUAs are coordinated through the Superintendent's Office at Everglades National Park, 40001 State Road 9336, Homestead, Florida 33034-6733.
Application fees must be submitted via pay.gov. The application packet must be returned in completion and payment submitted for processing to begin. Supporting documentation should be mailed or emailed; see application for details.
Additional Questions?
See our Frequently Asked Questions (FAQ) site here. Should you have additional questions, you may contact the Concession Management Specialist who oversees the CUA program through this e-mail link or by calling to 305-242-7744.
Last updated: January 13, 2021