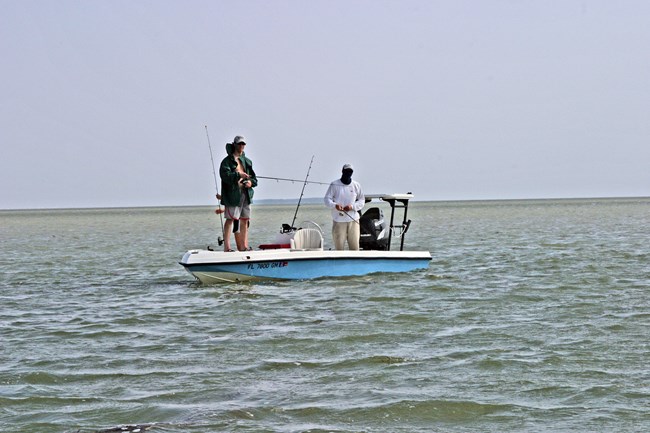 One third of Everglades National Park is covered by water, creating excellent boating and fishing opportunities!

Snapper, sea trout, redfish, bass, and bluegill are plentiful. Saltwater fishing includes Florida Bay, Ten Thousand Islands, and elsewhere in the park's coastal zone.

Freshwater and saltwater fishing require separate Florida fishing licenses. Be aware of local fishing information.



Helpful Links
Park waters provide thousands of acres of shallow water flats, channels, and mangrove keys in which to fish. Before leaving shore, think safety! Be aware of local boating information.

Remember that collecting plants and animals in Everglades National Park is prohibited. This includes such things as orchids, airplants, seahorses, starfish, conch, tropical fish, coral, sponges, sea shells, and driftwood (except for fuel).