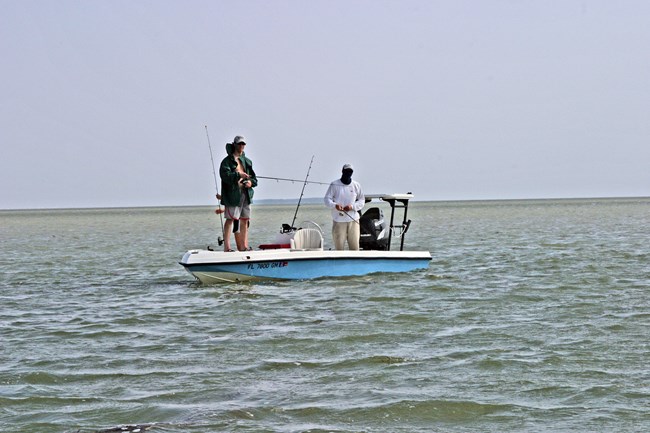 One third of Everglades National Park is covered by water, creating excellent boating and fishing opportunities!

Snapper, sea trout, redfish, bass, and bluegill are plentiful. Saltwater fishing includes Florida Bay, Ten Thousand Islands, and elsewhere in the park's coastal zone.

Freshwater and saltwater fishing require separate Florida fishing licenses. Be aware of local fishing information.