Everglades Ranger-Guided Field Trips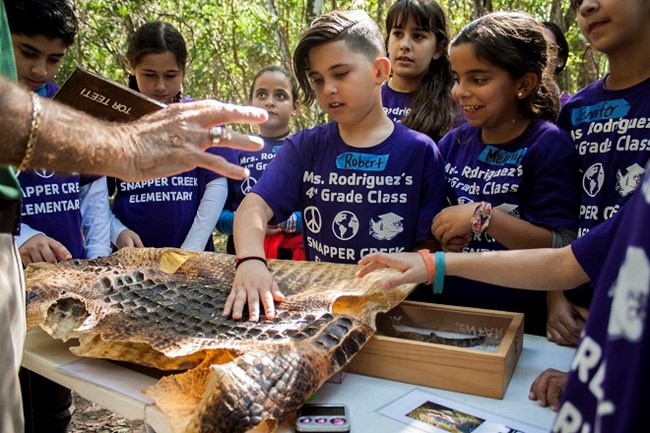 In-Person Programming for 2021-2022

Ranger-led field trips are offered from mid-October through mid-April to 4th, 5th, and 6th grade students.
General Information
These programs are best suited for local schools within reasonable driving distance. Program descriptions can be found below.
Registration Link: Click here to Register for an Education Program.
Cost: Programs are offered free of charge.
How to register: Registration is open as of August 20 at 8:00 am for the coming school year. Because programs fill quickly, we suggest teachers request a date as soon as they know their preferred date(s) and program(s).
First time teacher? : First-time teachers to Everglades Education Programs will need to attend an in-park Teacher Workshop.
Transportation: Assistance with bus transportation may be available and can be requested during registration.
Need more information? : For more information please call the Education Office at (305) 242-7753 or email us.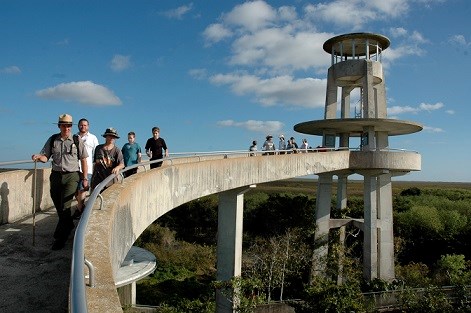 Program Descriptions
Shark Valley Day Program (4th graders)
Location: Shark Valley (Miami)
Maximum group size: 58 students
Teachers & Chaperones: 1 adult per 10 students (not to exceed 64 total)
Description: Students explore the vast Shark Valley slough on a narrated, open-air tram tour and hike to the observation tower for a bird's eye view. Alligators, wading birds, turtles, and fish are just a few of the residents commonly encountered. Students learn about the Everglades watershed and their own connections to the south Florida ecosystem.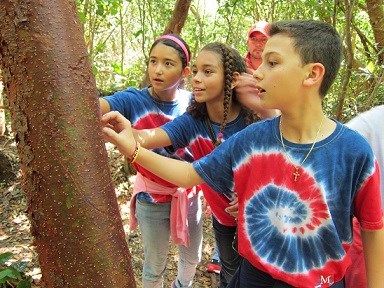 Royal Palm Day Program (5th & 6th graders)
Location: Royal Palm & Long Pine Key (Both Homestead)
Maximum group size: 59 students (some flexibility for larger groups)
Teachers & Chaperones: 1 adult per 10 students (not to exceed 65 total)
Description: Rangers lead students through four different Everglades habitats, including: the freshwater slough, sawgrass prairie, pine rocklands, and hardwood hammock. Students are often able to observe alligators, wading birds, turtles, and fish and discuss adaptations. Rangers challenge students to think about their own connections to the Everglades ecosystem.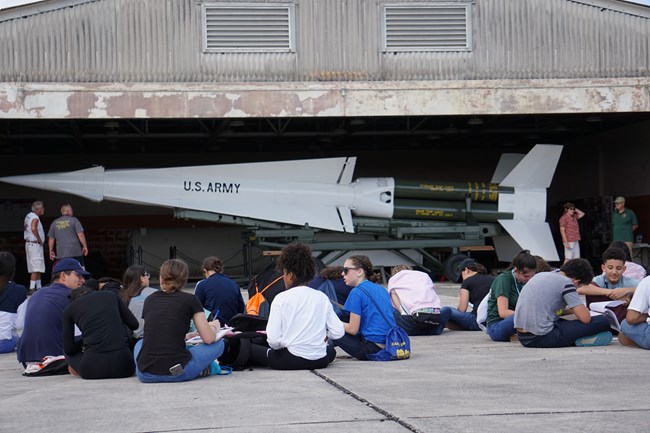 Nike Missile Program (9th-12th graders)
Location: Meet at Ernest Coe Visitor Center (Homestead)
Maximum group size: 45 Students
Teachers & Chaperones: 1 adult per 10 students
Description: Students become soldiers as they are immersed in history at the HM 69 Nike Missile base. Rangers facilitate activities as students reflect upon living life as a soldier during the Cold War, life as a child affected by Operation Pedro Pan, and about why history is still relevant today.
Register: To register for a Nike Missile School Program click here or call 305-242-7753 for more information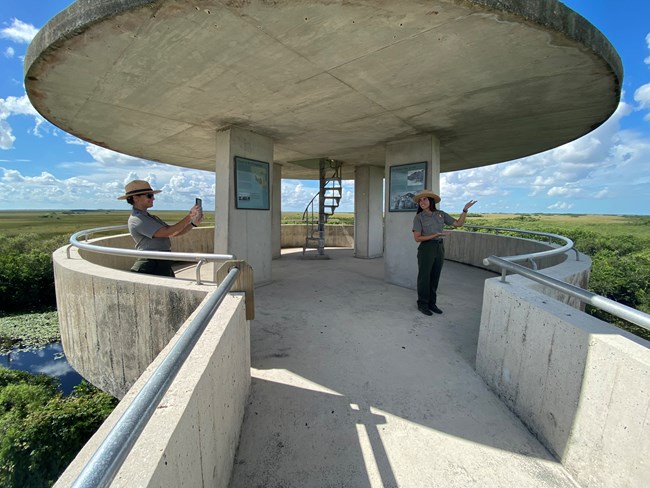 Not able to visit in-person?
Teachers across the world can sign up for a free, curriculum-based virtual program for students. Presentations engage students in a live video and allow participants to interact with a Park Ranger in real time. Registration for virtual programs is open as of Friday, August 20 at 8:00am. Registration link can be found here.
Learn more about our Everglades *LIVE* Virtual Program here.

Funding & Grants
This environmental education program is generously supported by grants from Peacock Foundation Inc. and The Alliance for Florida's National Parks.


Last updated: August 20, 2021