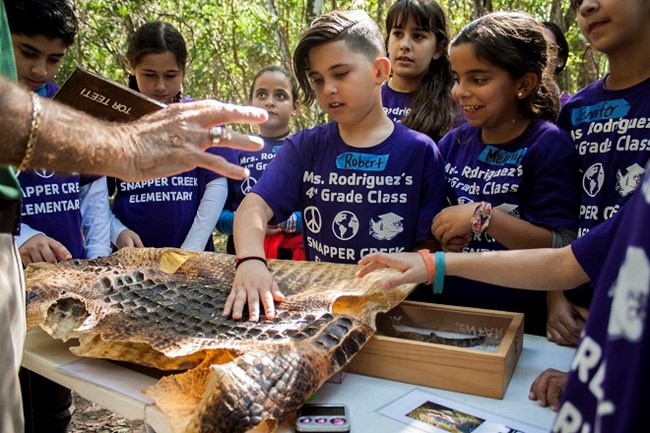 Ranger-led field trips are offered from mid-October through mid-April to 4th, 5th, and 6th grade students. These programs are best suited for local schools within reasonable driving distance. Program descriptions can be found below.
Programs are offered free of charge. Registration takes place August 17 at 8:00 am for the coming school year. Because programs fill quickly, we suggest teachers
Request A Date
early.
First-time teachers to Everglades Education Programs will need to attend an in-park
Teacher Workshop
.
Assistance with bus transportation may be available and can be requested during registration.
For more information please call the Education Office at (305) 242-7753 or email us.