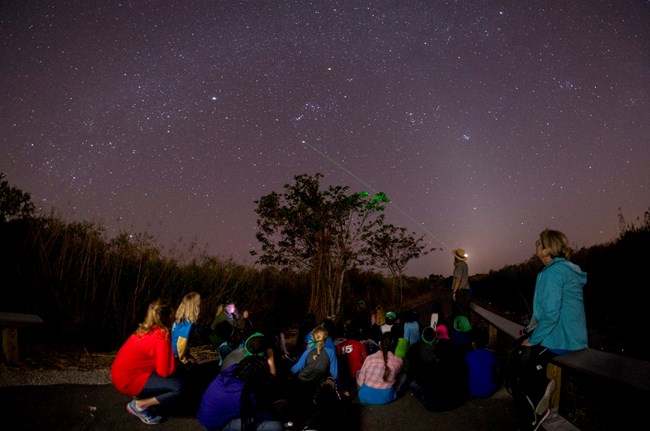 Everglades National Park maintains two education centers that offer 3-day / 2-night group camping programs. Programs and site descriptions can be found below. Here are some quick facts to get you started:
Programs are offered December through April to 5th and 6th grade students from the surrounding community.
Programs are free. Schools provide transportation and meals.
Registration takes place in mid-August. Programs fill quickly, so we suggest teachers Request A Date early.
First-time teachers will need to attend an in-park Teacher Workshop.
Group Size: 16-26 students
Teachers & Chaperones: 1 adult per 5 students (maximum 8)
For questions, please call 305-242-7753 or email us.