Donate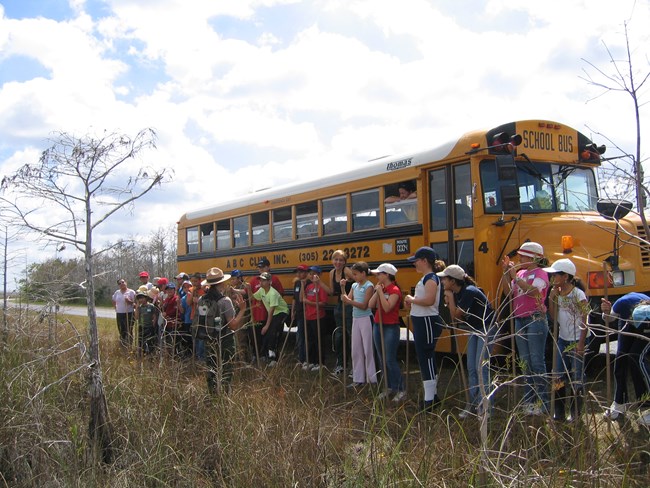 Donate to the Park
Everglades National Park is able to accept donations directly (by check), or through its friends group, The Alliance for Florida's National Parks (by check or credit card).

Public support is an essential element in the management, preservation, and restoration of National Park Service lands. No other federal agency relies as heavily on the generosity and kindness of its visitors. Donations may be dedicated to enhancing your favorite park programs including (but not limited to):
Donations can be made directly to the Park by check or money order, payable to National Park Service and mailed to :
Superintendent
Everglades National Park
40001 State Road 9336,
Homestead, FL 33034-6733
Donate to Our Friends Group

Founded in 2002, The Alliance for Florida's National Parks is the official philanthropic partner for Florida's four national parks:
Everglades National Park
Biscayne National Park
Dry Tortugas National Park, as well as
Big Cypress National Preserve.
The organization strives to instill in all people an appreciation of Florida's public lands and natural resources for what they are – the key to the sustainability and prosperity of the state. The Alliance's work enriches the park experience and creates deeper connections between diverse communities and the nature that abounds in their backyards through five focused pillars of support, including:
Environmental education
Exploration
Preservation & Protection
Restoration
Community engagement
More information can be found at www.floridanationalparks.org.
Thank you, Donors!
Here is our Donor Directory from Fiscal Year 2021 that acknowledges contributions from park donors.
Last updated: July 20, 2022