Everglades: A Remarkable Classroom
Program registration for Day, Camp and Virtual field trips begins Friday, August 20 at 8:00am. Click here to register your program

Since 1971, we have partnered with teachers to provide curriculum-based, hands-on education experiences in the park. Use the links below to plan a field trip and bring the Everglades into your classroom. 

Here are a few other resources for connecting kids with the Everglades:

Science & Learning Videos 
Join the staff and volunteers to learn about habitats, animals, park science, rangers, and more. The Everglades Mountains and Valleys series is a great introduction to the Everglades ecosystem. 
Current Research
Visit the South Florida Natural Resources Center page to learn more about current research and restoration projects in the Everglades.
Kids & Youth
Looking for kid-friendly activity materials or information on becoming a Junior Ranger? Check out this section for some park fun.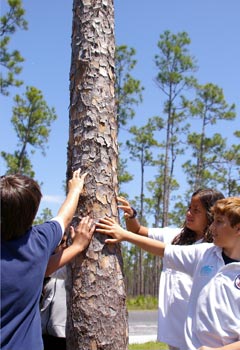 Last updated: August 13, 2021