Operating Hours & Seasons
Following guidance from the CDC, from state and local public health organizations, and in consultation with NPS Public Health Service officers, the El Morro National Monument Visitor Center is now open daily from 9:00 am to 5:00 pm MDT. If you are not fully vaccinated, wearing a mask is required in federal buildings.

Closed Thanksgiving (November 25), Christmas (December 25), and New Year's (January 1).
Hours:
9:00 a.m. to 5:00 p.m. Remember to plan ahead to ensure you complete the trail(s) before the visitor center grounds close at 5:00 p.m.
If you plan to hike the Headland Trail, plan to arrive no later than 3:00 p.m.

to give yourself time to complete this longer, more strenuous trail before closing time.

If you wish to walk the Inscription Loop Trail, plan to arrive no later than 4:00 p.m.

Dates and times are subject to change based upon staffing. Please call the visitor center (505-783-4226 ext. 801) for the most up-to-date information.

Portions of the park trails, including all of the Headland Trail, may be closed during the winter months (November through mid-May) because of ice and snow. For current trail conditions, please call the visitor center (505 / 783-4226 ext. 801). Visit the Weather page for more information.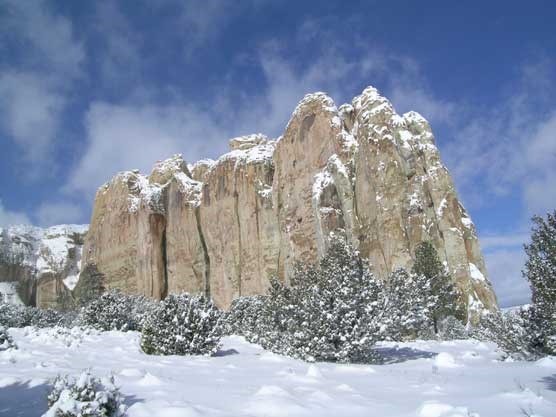 Last updated: June 28, 2021