Hiking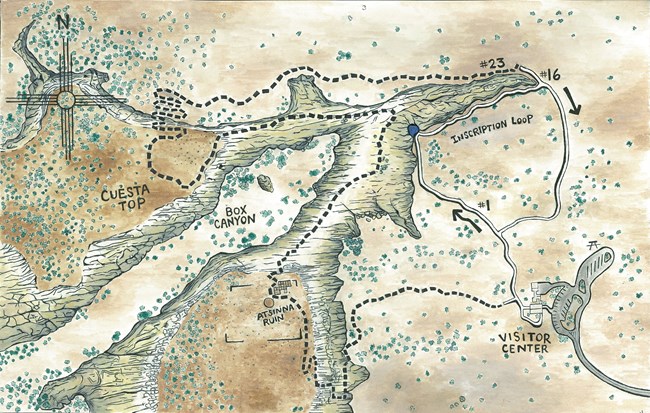 Hiking El Morro
El Morro National Monument is home to two trails. Stop by the visitor center and talk to a ranger to find the trail that's right for you. All trails begin and end at the visitor center.
Trail hours
The trails at El Morro National Monument are only accessible when the visitor center is open. Visitors wanting to hike the Headland Trail must begin by 3:00 pm. Visitors wanting to hike the Inscription Rock Trail must begin by 4:00 pm.

Looking for area trails before or after the park is open or on days where the park is closed? Visit El Malpais National Monument.

Some portions of the trail may be closed from November through April, depending on weather conditions. Check with the rangers at the visitor center before beginning your hike for more infomation.


Last updated: July 31, 2023