Hiking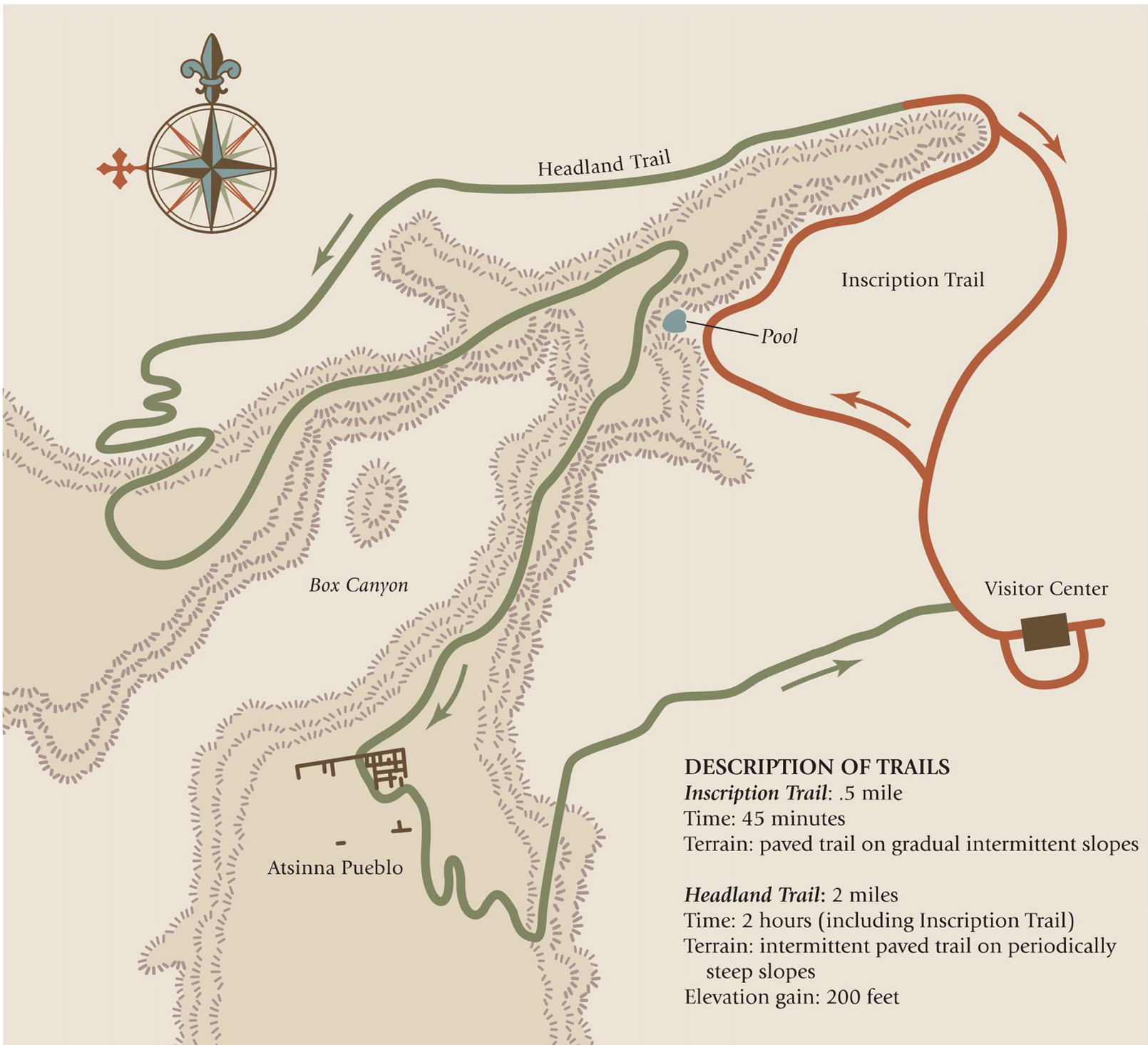 Hiking El Morro
El Morro National Monument is home to two trails. Stop by the visitor center and talk to a ranger to find the trail that's right for you. The trails are only accessible when the visitor center is open.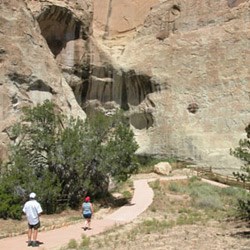 The Inscription Loop Trail
This trail takes you to the pool and past hundreds of Spanish and American inscriptions, and prehistorical petroglyphs. The trail is paved, 1/2 mile loop, and is wheelchair-accessible with assistance. This is a great option if you have an hour or less to spend at the park.

The Inscription Trail must be started no later than 4:00 pm.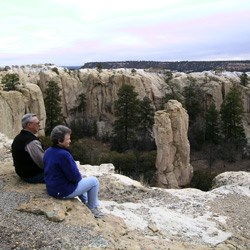 The Headland Trail
This 2 mile loop includes the Inscription Trail, and continues to the top of the bluff and takes approximately two hours. From the top, you can see the Zuni Mountains, the volcanic craters of the El Malpais area, and the El Morro valley. A 200 foot elevation gain and the uneven sandstone surface makes this a slightly strenuous hike. Sturdy walking shoes and water, particularly from May-August, are necessary.

The Headland Trail must be started no later than 3:00 pm.

Portions or all of the Headland Trail can close due to ice and snow from December-April.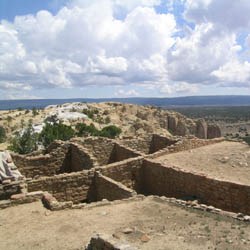 Atsinna Pueblo
Also seen on the Headland Trail is the ancestral Puebloan dwelling, Atsinna, or "place of writings on rock." Between approximately 1275 to 1350 CE, up to 600 people lived in this 355 room pueblo. Atsinna was partially excavated in the 1950s and masons and archeologists continue to work towards its stabilization. Hiking to Atsinna via the Headlands Trail is a mile out and back, and includes ascending and decending 132 stairs.


Last updated: March 26, 2023