Safety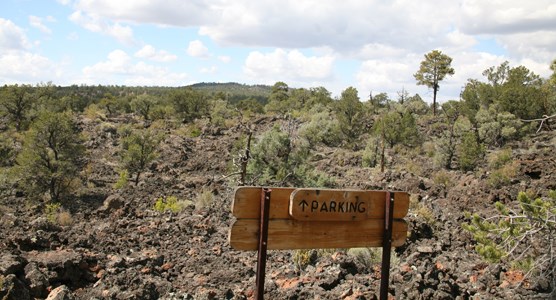 Your Safety is Your Responsibility
Most of El Malpais National Monument is undeveloped. Piles of rocks, called cairns, mark routes across the rugged lava flows which can be difficult to follow. Every year there are search and rescue operations for lost and/or injured hikers. In most of these cases, people were not prepared for the conditions at El Malpais.
Hiking and exploring El Malpais can be a fun and rewarding experience if you are prepared. Before you go, ask yourself:
Am I wearing the right clothes and shoes for the trail conditions?
Do I have a daypack with water, first aid, and other essentials?
Am I physically able to hike over rugged terrain?
Does somebody know where I am and when I should return?
Am I hiking with at least one other person in case I get hurt?
Is there enough daylight left for my entire hike?
Is severe weather or lightning in the forecast?
In addition, your pet's safety is your responibility. Check out our pet guide for trail conditions, and other rules and regulations.
To report a safety hazard e-mail or call us at 505-876-2783. Please be specific in your message describing the hazard, location of the hazard, and any other pertinent information.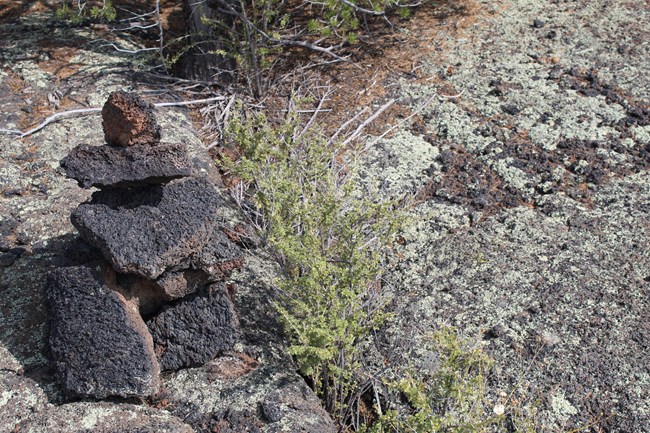 Hiking Cairned Routes

Sometimes the only trail markers in El Malpais many trails are cairns, or a series of rock piles used to trace a route across the land. Cairns are common on lava landscapes, where creating a traditional trail or footpath is impossible because of the extreme nature of the terrain.

Hiking cairned routes requires more attention to navigation. As you travel, make sure you have the next cairn in sight before moving on to the next one. Keep your eyes on the land while walking; the uneven nature of the terrain demands it since there is no even surface. If you want to enjoy the views, stop first to get a secure footing, and then look around. Look back frequently to stay familiar with the landscape as it changes.
Last updated: September 5, 2022