Safety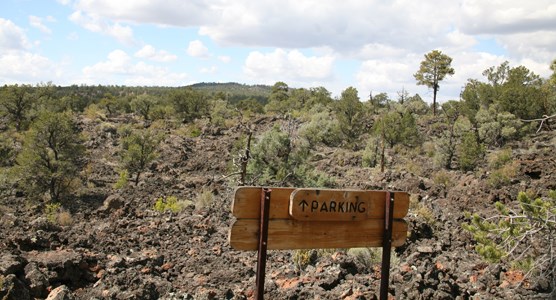 Your Safety is Your Responsibility
This is not your average walk in the park. Most of El Malpais National Monument is undeveloped. Piles of rocks, called cairns, mark rugged routes across the lava flows which can be difficult to follow. Every year there are search and rescue operations for lost and/or injured hikers. In most of these cases, people were not prepared for the conditions at El Malpais.
Hiking and exploring El Malpais can be a fun and rewarding
experience if you are prepared. Before you go, ask yourself:
• Am I wearing the right clothes and shoes for the trail conditions?
• Do I have a daypack with water, first aid, and other essentials?
• Am I physically able to hike over rugged terrain?
• Does somebody know where I am and when I should return?
• Am I hiking with at least one other person in case I get hurt?
• Is there enough daylight left for my entire hike?
• Is severe weather or lightning in the forecast?
The information here and in area guides is intended to help you as you explore, but it cannot replace common sense and good judgement.
To report a safety hazard e-mail us. Please be specific in your message describing the hazard, location of the hazard, and any other pertinent information.
Last updated: December 30, 2017