Hiking
From strenuous treks over jagged lava flows to moderate loops in the trees, El Malpais has many hikes for you to explore. Visit or call the El Malpais Visitor Center for more information. Trail guides and digital trail maps with phone GPS compatability are also available on the NPS App. Be sure to download El Malpais for offline use if using the NPS App as cell service in not available in all areas of the park.

While many of our hiking trails are pet friendly, they may not be "paw friendly." Jagged and sharp lava flows can injure your pet's feet and paws. Check out the Pet Page for more information to help keep your pets safe.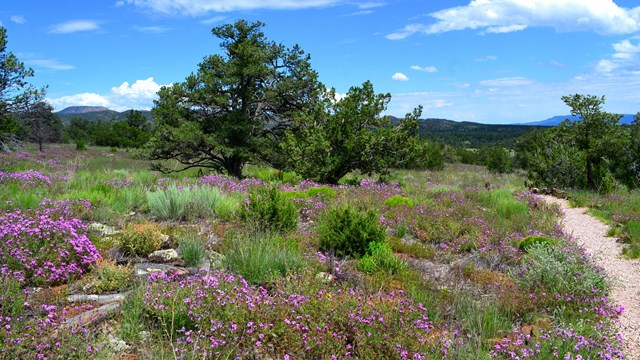 El Calderon Trail
Hike across the oldest lava flow up to a cinder cone volcano.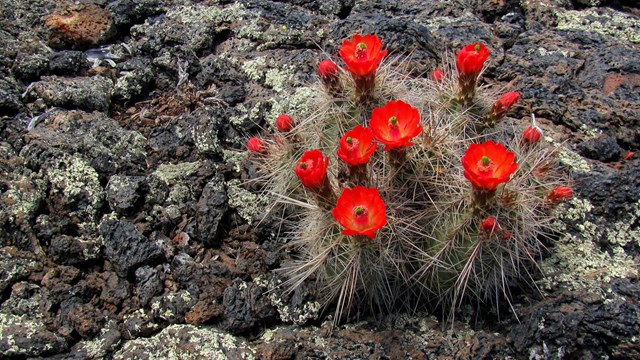 Lava Falls Trail
Explore the youngest lava flows in the region!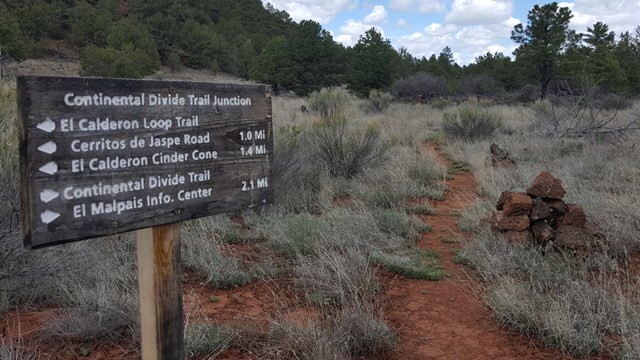 Continental Divide Trail
Hike a piece or the full length of the CDT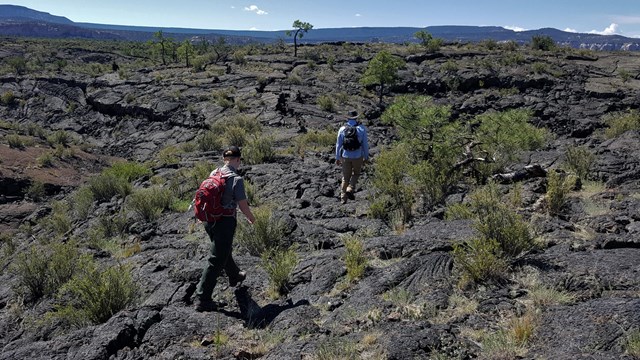 Zuni-Acoma Trail
Spend a day with some friends and hike across lava!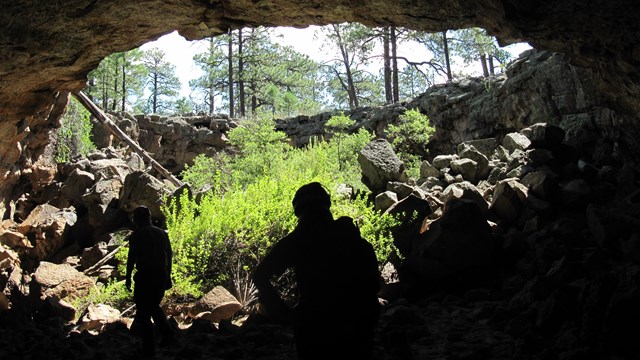 Big Tubes Area
Explore many lava tube caves in a day!
Last updated: November 22, 2022