World War II Weekend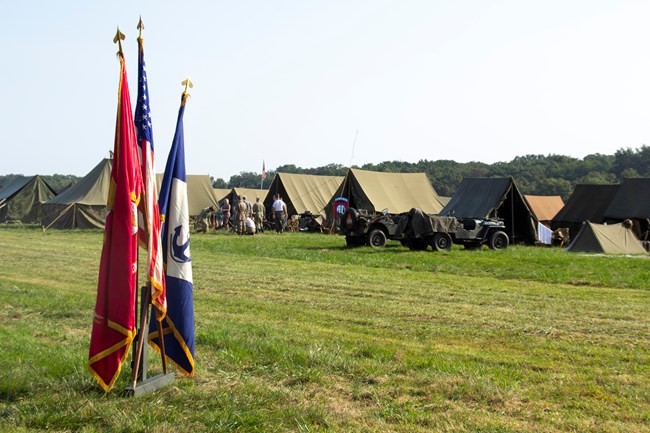 "1943: America at War"
World War II Weekend
September 15-17, 2023
Join Eisenhower National Historic Site in commemorating the events of 1943 for our 2023 World War II Weekend Event. This year's event will focus on telling stories of how the American people took part in a complex, global struggle against fascism and tyranny 80 years ago. In 1943, the United States was fully immersed in a two-front war that spanned two oceans. The American war effort demanded great sacrifices both at home and abroad to provide the Allies with the material, manpower, and leadership needed to fight the Axis powers.

This year's event will feature a living history camp showing how American and Allied forces trained for and waged war on multiple fronts. Programming will not only highlight the major events of 1943, but will also tell the stories of those individuals who took up the fight in a multitude of ways 80 years ago. Visitors can join up at an enlistment station, explore the impact of the war on the homefront, and pay tribute to some of those who fought in 1943 and are now buried in Gettysburg National Cemetery.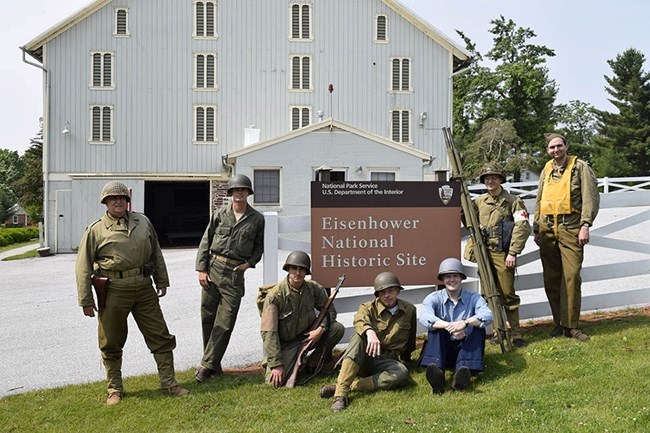 2023 Event Schedule
Check back for our event schedule, which will be posted in summer 2023. This year's event will feature a living history camp, guest speakers, ranger guided tours of Gettysburg National Cemetery, interactive family activities, and more!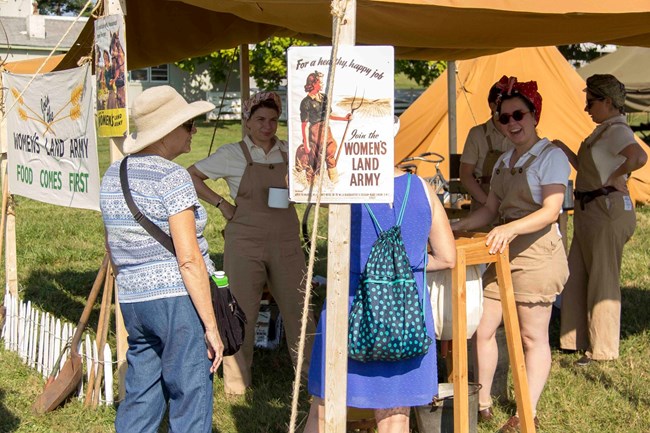 Living History Participants
Living history groups or individuals who are interested in participating in this event can contact us here.

Living history groups and individuals must agree to NPS guidelines and policies and be approved by the NPS to participate in this event. Eisenhower NHS living history policies can be found here.

Eisenhower National Historic Site's World War II Weekend is not a World War II reenactment. For the National Park Service policy on reenactments, click here.

You may also read NPS Reference Manual 6: Policies Relating to Historic Weapons Demonstrations.
Last updated: May 16, 2023