World War II Weekend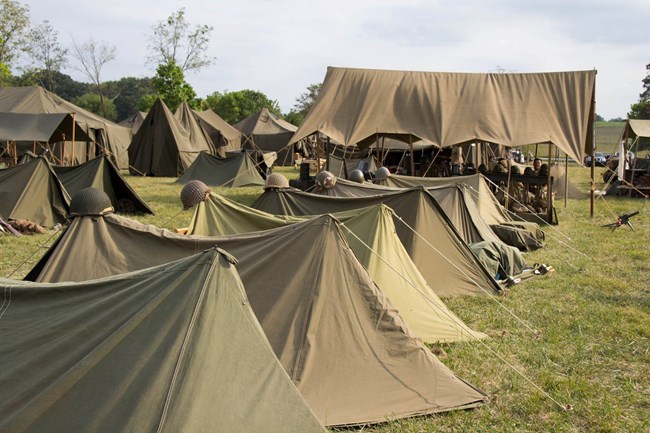 "1942: America Goes to War"
World War II Weekend
September 16-18, 2022
Join the Eisenhower National Historic Site in commemorating the events of 80 years ago for our 2022 World War II Weekend Event. This year's event will focus on 1942, a year when millions of Americans came together in support of a common, daunting challenge. The American people built their armed forces, supplied the Allies with industrial and agricultural might, began waging war across two oceans, and struggled to define freedom and citizenship at home.

Explore a living history camp featuring various American and Allied units preparing for war with Axis forces in North Africa and the South Pacific, visit an enlistment station and learn about the United States recruiting and training millions of men and women for war, and pay tribute to some of those who fought 80 years ago who were ultimately buried in the Gettysburg National Cemetery.

The National Park Service will also be hosting guest speakers, authors, and historians, and will be presenting special programming at the Eisenhower National Historic Site, Gettysburg National Military Park, and with our partners in the community of Gettysburg.

Our full program and living history schedule is still in development. Stay tuned for more details and updates!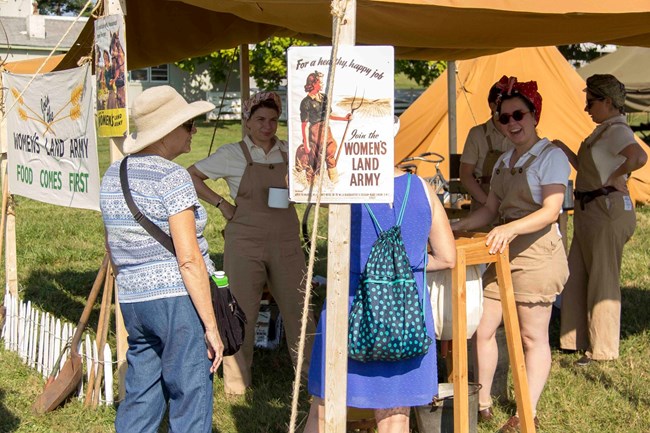 Living History Participants
This event is still in the planning stages. National Park Service staff are working with select groups to determine our guidelines for our 2022 event. More information for interested participants will be posted here and on the Eisenhower National Historic Site facebook page (www.facebook.com/EisenhowerNPS) when available.

For questions relating to event participation, contact us here.

Living history participants will be asked to adhere to NPS guidelines and policies. Eisenhower's living history policies can be found here.

You may also read NPS Reference Manual 6: Policies Relating to Historic Weapons Demonstrations.
Last updated: July 28, 2022