World War II Weekend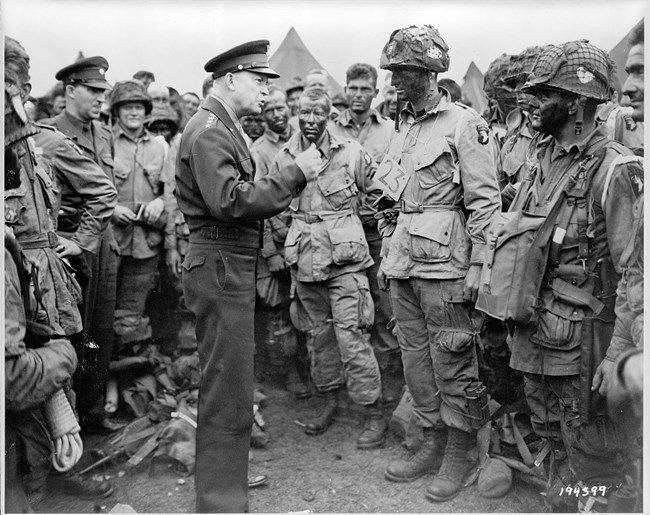 "1944: The Great Crusade"
World War II Weekend
September 20-22, 2024
Join the National Park Service in commemorating the events of 80 years ago for Eisenhower National Historic Site's 2024 World War II Weekend event. This year's event's theme is "1944: The Great Crusade." 1943 saw the American people take part in a global struggle against fascism and tyranny, joining together with their Allies abroad to provide the material, manpower, and leadership needed to fight the Axis powers during WWII.

During WWII Weekend, park rangers, guest speakers, living historians, and partner organizations will bring the stories of 1944 to life through three days of programming and interactive activities for visitors of all ages.

A full schedule of events will be posted in summer 2024.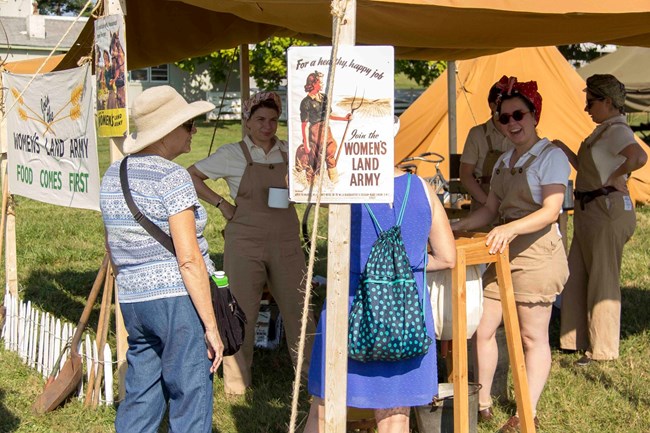 Living History Participants
Planning is currently underway for our 2024 WWII Weekend. Living history groups or individuals who have questions or are are interested in participating in this event or other events in the future can contact us here.

Living history groups and individuals must agree to NPS guidelines and policies and be approved by the NPS to participate in this event. Eisenhower NHS living history policies can be found here.

Eisenhower National Historic Site's World War II Weekend is not a World War II reenactment. For the National Park Service policy on reenactments, click here.

You may also read NPS Reference Manual 6: Policies Relating to Historic Weapons Demonstrations.
Explore WWII Weekend Further
Last updated: October 18, 2023