Quarry Exhibit Hall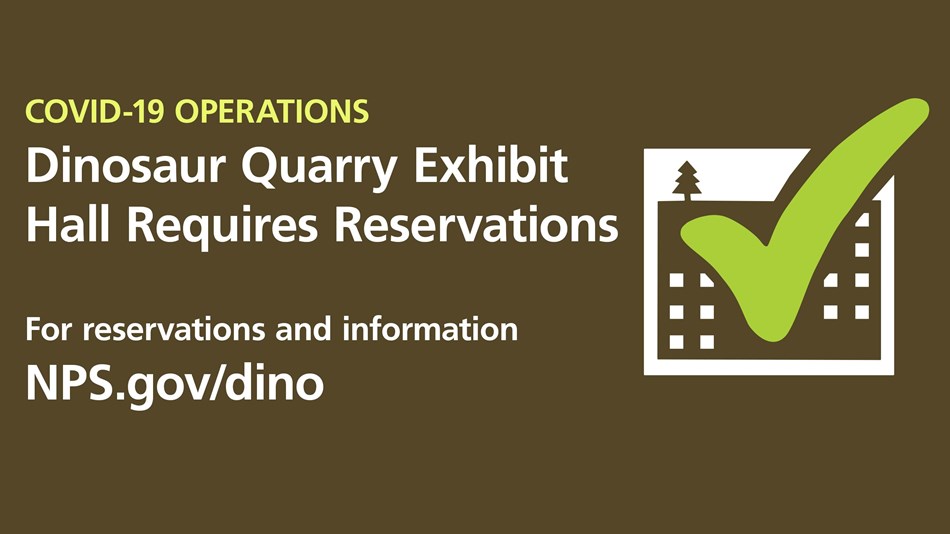 Dinosaur Quarry Reservations
Reservations are required for entry to the Dinosaur Quarry Exhibit Hall. Find more information on reserving a ticket for your visit.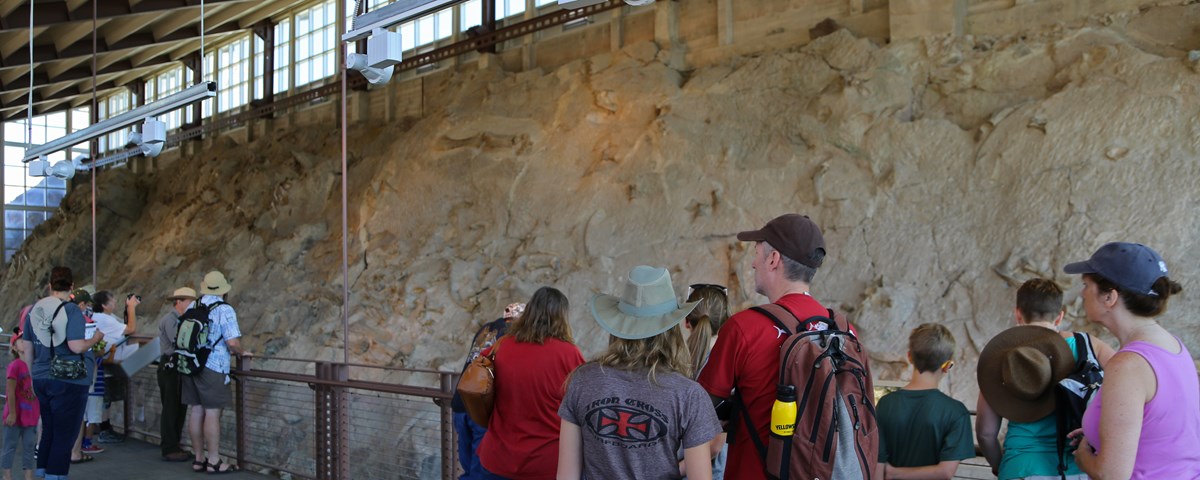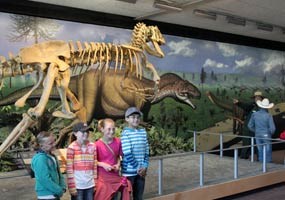 The Quarry Exhibit Hall allows visitors to view the wall of approximately 1,500 dinosaur bones in a refurbished, comfortable space. Here, you can gaze upon the remains of numerous different species of dinosaurs including Allosaurus, Apatosaurus, Camarasaurus, Diplodocus, and Stegosaurus along with several others. Exhibits, including an 80-foot long mural, reveal the story of these animals and many others that lived in the Morrison environment during the late Jurassic. There are even several places where you can touch real 149 million year old dinosaur fossils!
Rangers are available to answer questions and occasionally give Junior Ranger programs or talks on different topics related to the quarry or dinosaurs throughout the day during the summer.
Accessing the Dinosaur Quarry
To access the Quarry Exhibit Hall, first stop at the Quarry Visitor Center located approximately ¼ mile from the exhibit hall. Depending on the time of year, access may be by shuttle bus or by your personal vehicle. See Operating Hours & Seasons for more information.
Discover Dinosaur's Paleontology
Want to learn more abour Dinosaurs and other paleontological resources found in the monument? Visit our paleontology pages.
Last updated: April 12, 2021