Boating and Boating Safety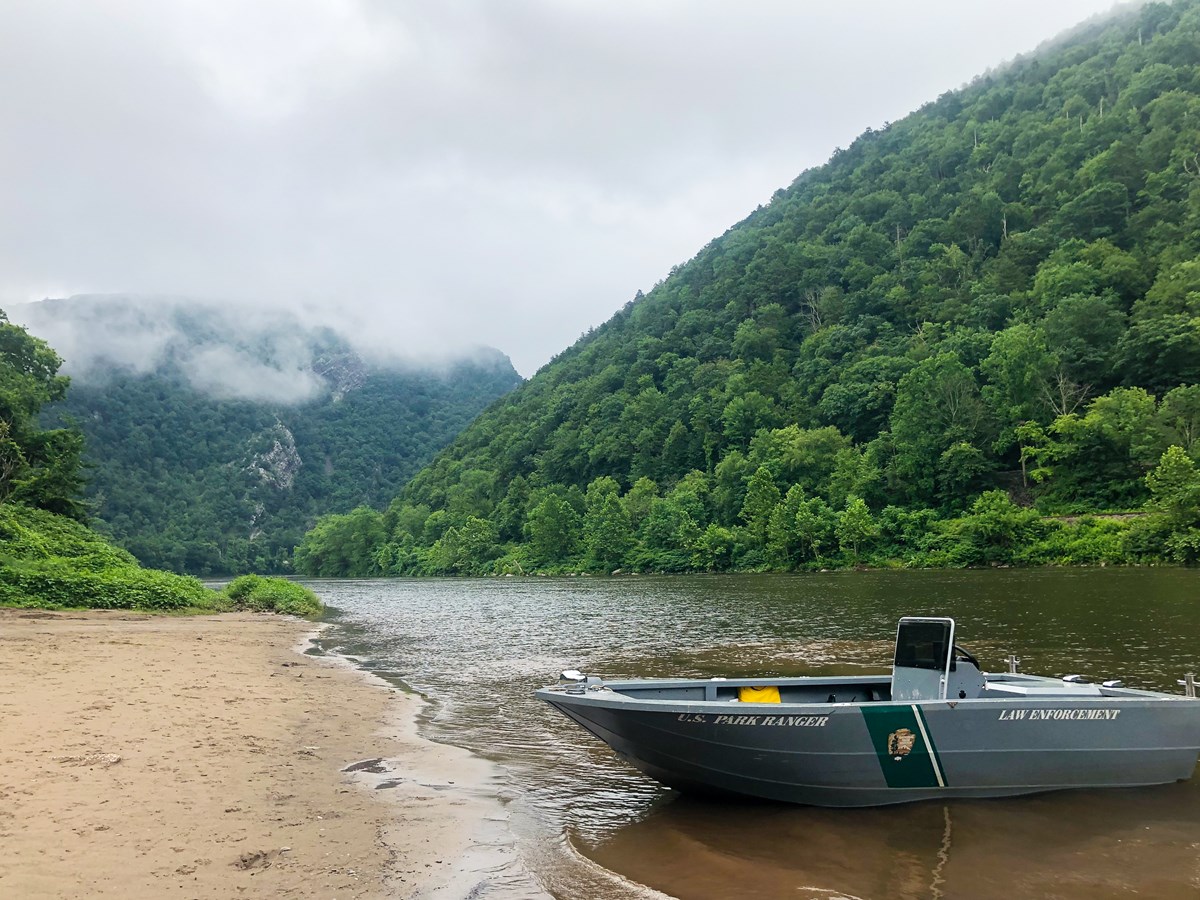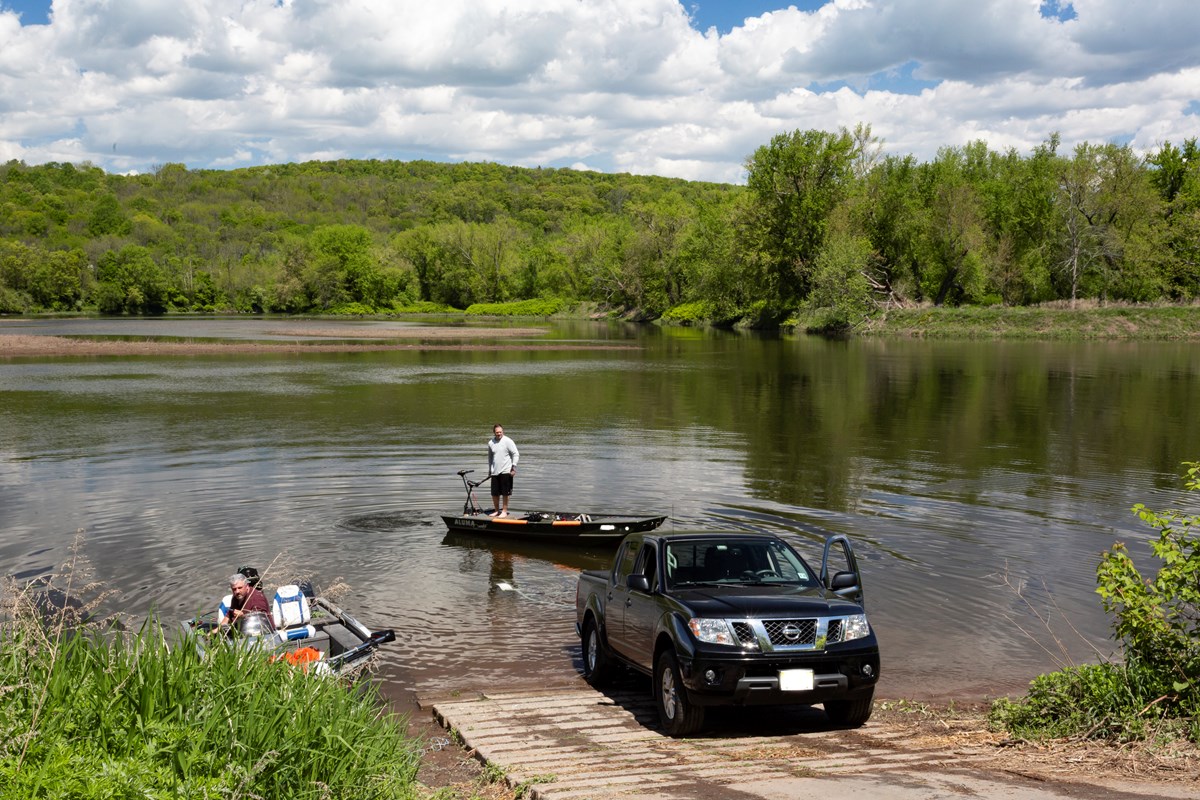 General Boating Information

The Middle Delaware National Scenic and Recreational River offers some of the best and most accessible water recreation opportunities in the northeast United States. This part of the Delaware River is relatively unspoiled as it travels through the rural landscape. The calmness of this area of the river makes this section ideal for boating, canoeing, kayaking, and tubing.




Important Legal Notes:
Boats must have a valid state registration.

Motorized vessels may not be operated in excess of 5-mph or creating a wake within 500 feet upstream or downstream of the designated swimming area and designated canoe channel, as delineated by regulatory buoys, within the Smithfield/Coppermine Pool and the Milford Beach pool.

Personal water craft and waterskiing are prohibited in the park.

It is unlawful to operate a vessel while intoxicated.

From April 1 through September 30, the speed limit is 10 mph.

From October 1 through 31 March 31: the speed limit is 35 mph.


Want to Learn More?


Specific legal requirements regarding boating in the Delaware Water Gap National Recreation Area and Middle Delaware National Scenic and Recreational River can be found in our published Superintendent's Compendium of Park Regulations.
River Safety and Weather Information
Use the links below to learn current river conditions and local weather information for the park. If you have any questions, please give us a call at 570-426-2452.
Phones are monitored during the following business hours:
Winter Hours:
Monday thru Friday, 8:00 am to 4:00 pm
Summer Hours:
Monday thru Sunday, 8:00 am to 4:00 pm
Always Wear Your Lifejacket
Water safety is a big deal here, as you can imagine. It should be, right? One of our biggest challenges in this park is inexperienced or unprepared visitors suffering a water emergency. During the summer season, our park Law Enforcement, Fire, and EMS personnel are called upon almost daily to save a life. One of the best things
you
can do to protect yourself and others is to wear a lifejacket, or personal flotation device (PFD). This one thing protects you, sends a message to others that you take your safety seriously, and leaves you best prepared to aid others in a water emergency. Please be a partner in safety while you visit. We appreciate you for it.
Location

River Mileage
MB Milford Beach, PA
0
NA Namanock Access, NJ
4
0
DF Dingmans Ferry, PA
8
4
0
EA Eshback Access, PA
14
10
6
0
BA Bushkill Access, PA
18
14
10
4
0
PA Poxono Access, NJ
26
22
18
12
8
0
SB Smithfield Beach, PA
28
24
20
14
10
2
0
WSF Worthington SF, NJ
30
26
22
16
12
4
2
0
KP Kittatinny Point, NJ
34
30
26
20
16
8
6
4
River Access
MB
NA
DF
EA
BA
PA
SB
WSF
Note: Hand launching only at Namanock Access, NJ, and Eshback Access, PA.
Last updated: December 20, 2021