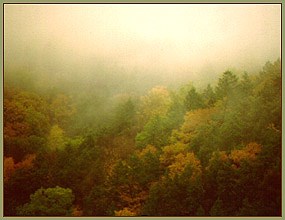 Weather Made This Park
In the 19th century, hotels and railroads promoted the Water Gap as a refuge from the summer heat in the cities, and the area also became a rural escape for campers and for those who could afford a "farm" as a second home.
Settlements along the river, though, were in the path of periodic flooding, and discussion of a flood control–given new urgency by the loss of life in the
1955 hurricanes
—helped cause the
Tocks Island Dam
to be proposed. Though the proposed dam was never built, the lands acquired for the project are now Delaware Water Gap National Recreation Area.