History & Culture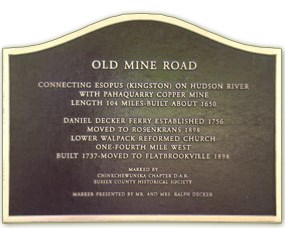 Though set aside as an area for outdoor recreation, the land of this park is rich in history.
The park encompasses significant Native American archeological sites, several of which have been investigated.
A number of structures also remain from early Dutch settlement and the colonial contact period. The entire region was a frontier of the French & Indian War. Historic rural villages from the 18th and 19th centuries remain intact on the New Jersey side, and landscapes of past settlements are scattered throughout the park.
In the 19th century, the village of Delaware Water Gap was a focus of the early resort industry fostered by the railroads. Even today the region is known for its vacation appeal.
The proposal to dam the Delaware River near today's Smithfield Beach brought the region and its inhabitants into another era of American history -- the conservation and environmental movements of the 1960s and later.


Last updated: July 25, 2018