Native American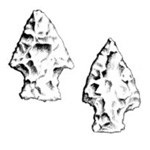 Cultural Connections
In the late 1950s, the proposed construction of the Tocks Island Dam stimulated historical and archeological interest in this valley. Historians and archeologists were summoned to identify, record, and salvage data before the valley was inundated. Archeologists began their surveys in 1959, and by the mid 1960s, recognized that this area offered a rich and well preserved record of prehistoric occupation, beginning with the Paleo-Indian, the earliest known culture in the New World.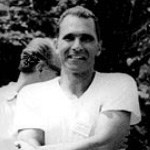 Archeologist Herbert Kraft
Dr. Herbert Kraft, Professor Emeritus and curator of the Museum of Archeology at Seton Hall University, died on October 31, 2000. He devoted 50 years to the academic study of the prehistory of the Delaware River Valley and was an acknowledged authority on the Lenape/Delaware people.
Last updated: November 2, 2017