News Release
Death Valley National Park Announces Closure Due to Flooding

News Release Date:
August 5, 2022
Contact: Jennette Jurado
Contact: Abby Wines, 907-738-3851
DEATH VALLEY, Calif. – On August 5, 2022, unprecedented amounts of rainfall caused substantial flooding within Death Valley National Park. All roads into and out of the park are currently closed and will remain closed until park staff can assess the extensiveness of the situation.  
The California Department of Transportation anticipates it will take four to six hours to open a road on Highway 190 toward the east of the park to allow an exit. 
There are approximately 500 visitors and 500 staff currently unable to exit the park. No injuries to staff or visitors have been reported.  
Approximately sixty cars, belonging to visitors and staff, are buried in several feet of debris at the Inn at Death Valley.
The flood waters pushed dumpster containers into parked cars, which caused cars to collide into one another. Additionally, many facilities are flooded including hotel rooms and business offices. 
The Cow Creek Water system, which provides water to the Cow Creek area for park residents and offices, has failed. Park staff have identified a major break in the line due to the flooding which is being repaired. The remainder of the line is being inspected. 
The park received 1.46 inches of rain at Furnace Creek, which nearly matches the previous daily record of 1.47 inches.  
The park is not expecting further monsoonal rain activity today. However, more rain is expected later in the week and the ground is very saturated. 
The park is working closely with its partners at the California Department of Transportation, and state and county emergency services on assessing the situation and damage.  
For more current updates on alerts and conditions in the park, please visit https://www.nps.gov/deva/planyourvisit/conditions.htm or follow Death Valley National Park on Facebook or Instagram. 
www.nps.gov  
 
About the National Park Service: More than 20,000 National Park Service employees care for America's 423 national parks and work with communities across the nation to help preserve local history and create close-to-home recreational opportunities.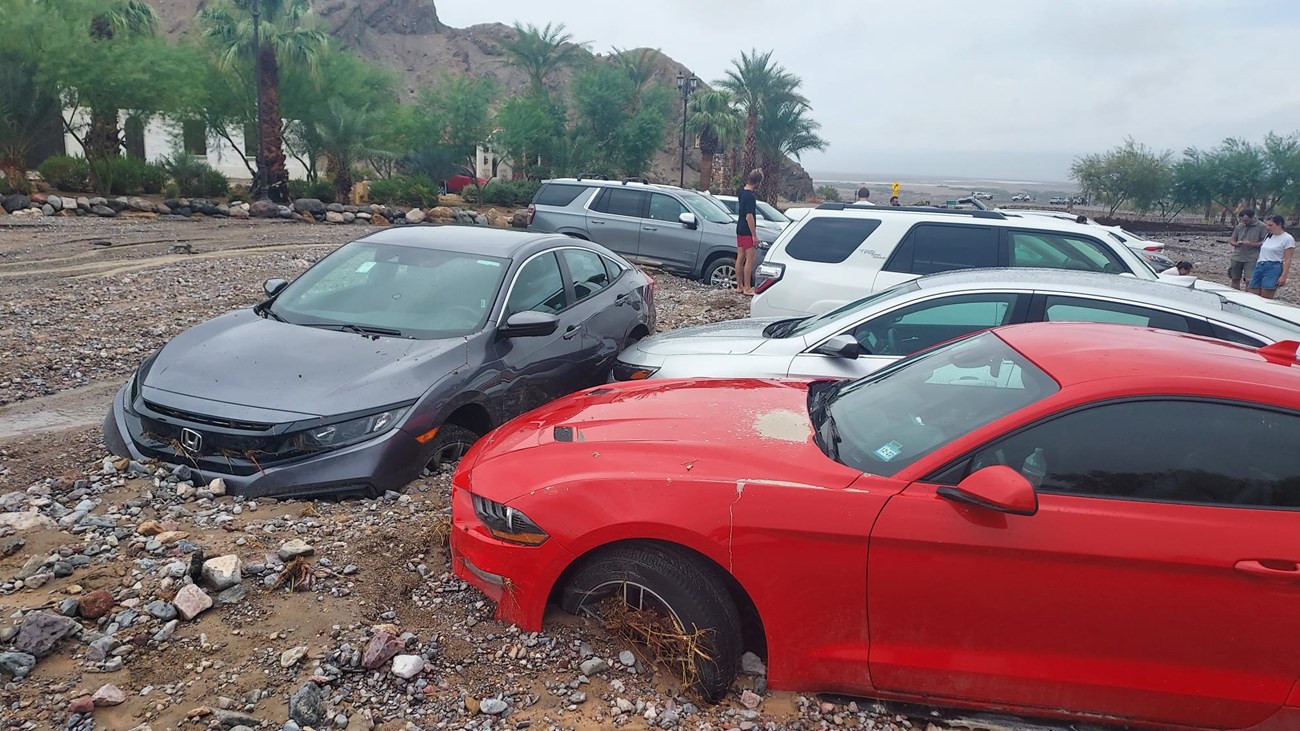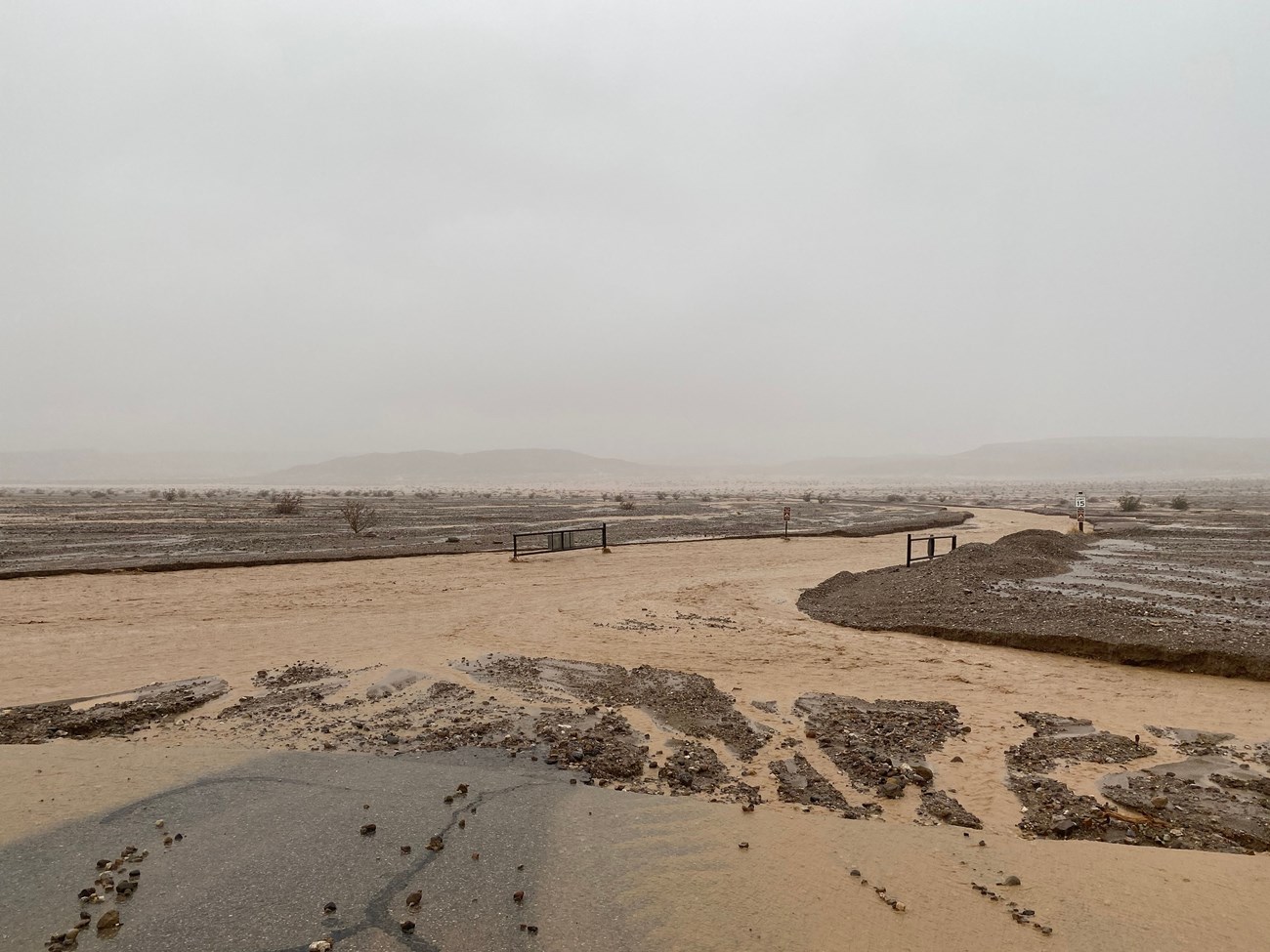 Last updated: August 9, 2022