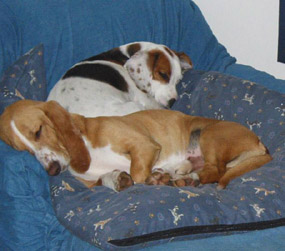 Pet Regulations:
Pets are not allowed on the trails at Devils Tower National Monument.
Pets may not be left unattended. Extreme temperatures in vehicles may cause suffering and death to pets. Animals may not be left tied to objects since pets may make unreasonable noise and may present a danger to other visitors.
Leashed pets may be exercised in the parking areas, along the roadways and in the picnic area. Pets are also permitted in the campground if they are leashed and not left unattended.
The Crook County Veterinary Service (307-283-2115) in Sundance will board dogs for the day. Boarding facilities are also available in Gillette, WY, and Spearfish, SD.