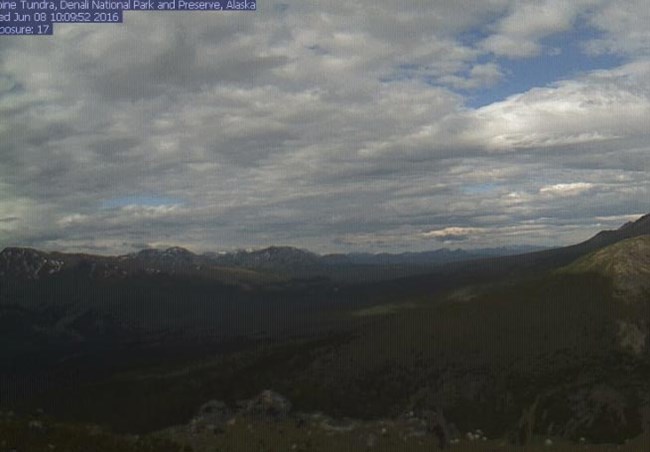 Alpine Webcam
This camera is perched high atop a shoulder of Mount Healy along the park's Outer Range. It offers a westward perspective for several miles beyond the entrance area of the park. Snow and extreme conditions may obscure the view at times. The image is set to refresh several times each minute.
Check out the alpine webcam on Mount Healy
(
Note
: The camera began malfunctioning in early February 2018. The location is difficult to reach due to heavy snow this year, so we may not be able to fix the image quality until May).