Webcams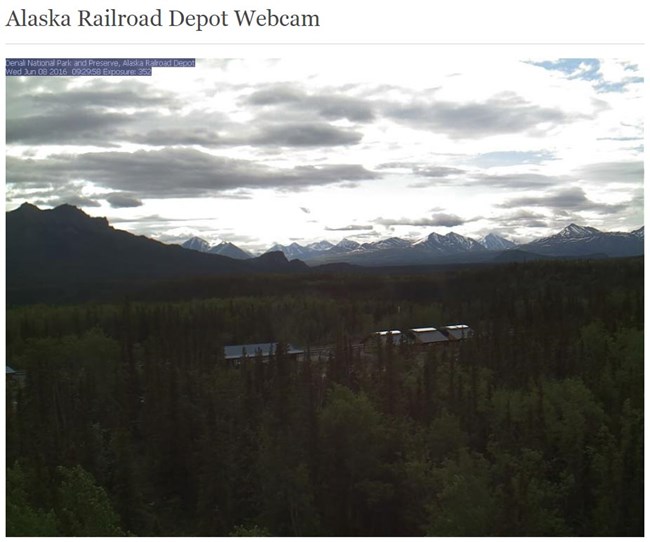 Alaska Railroad Depot
This view from high above the Denali Visitor Center is oriented to the southeast, across the park boundary in the middle distance to the Yanert River Valley beyond. In winter, this expanse is where the sun first emerges and lingers low over the horizon. (Image refreshes about once each minute.) Trains pass through the depot around noon and 4:30 pm each day in summer.
Check out the railroad depot webcam
.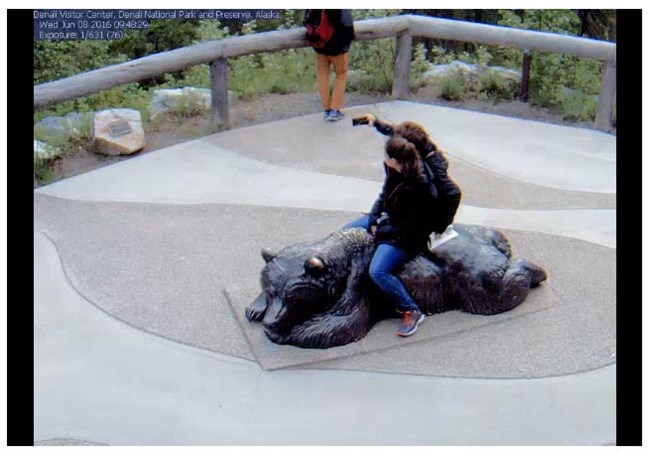 Resting Grizzly
Regardless of season, "Resting Grizzly" by William Berry, located just outside the entrance to the Denali Visitor Center, may well be the most hugged and photographed work of art in all of Alaska.

Check out the Resting Grizzly webcam at the Denali Visitor Center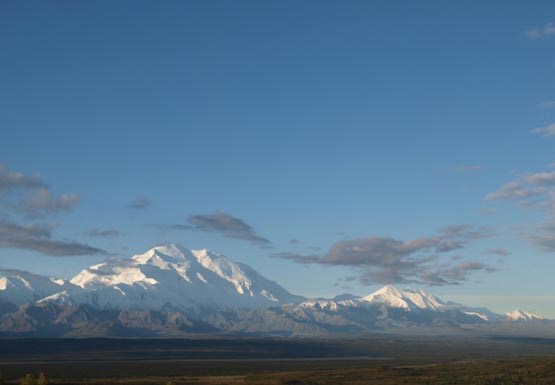 Wonder Lake
Park researchers studying air quality operate a visibility webcam looking toward Denali from Wonder Lake, about 85 miles from the park entrance. The webcam archives high resolution photos for visibility documentation, and runs on solar power. Because of this power source, the camera is summer-only.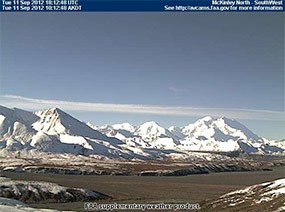 FAA Webcams
Eielson Visitor Center, Kahiltna Glacier and the Denali Park Airstrip
The FAA maintains
webcams throughout Alaska,
including three in Denali.
One is positioned on the Kahiltna Glacier, where most aspiring mountaineers land before starting a trip up the highest peak in North America. The other is at Eielson Visitor Center, located at Mile 66 of the Denali Park Road. The final camera is mounted at the airstrip near the park entrance, which is open to general aviation.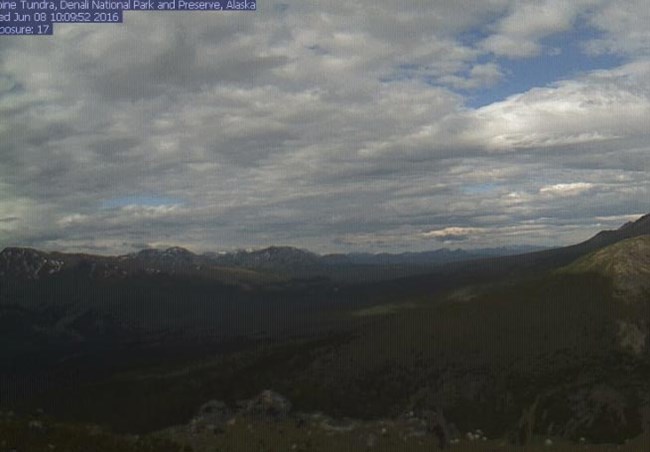 Alpine Webcam
This camera is perched high atop a shoulder of Mount Healy along the park's Outer Range. It offers a westward perspective for several miles beyond the entrance area of the park. Snow and extreme conditions may obscure the view at times. The image is set to refresh several times each minute.
Check out the alpine webcam
Last updated: August 3, 2020