Webcam: Alaska Railroad Depot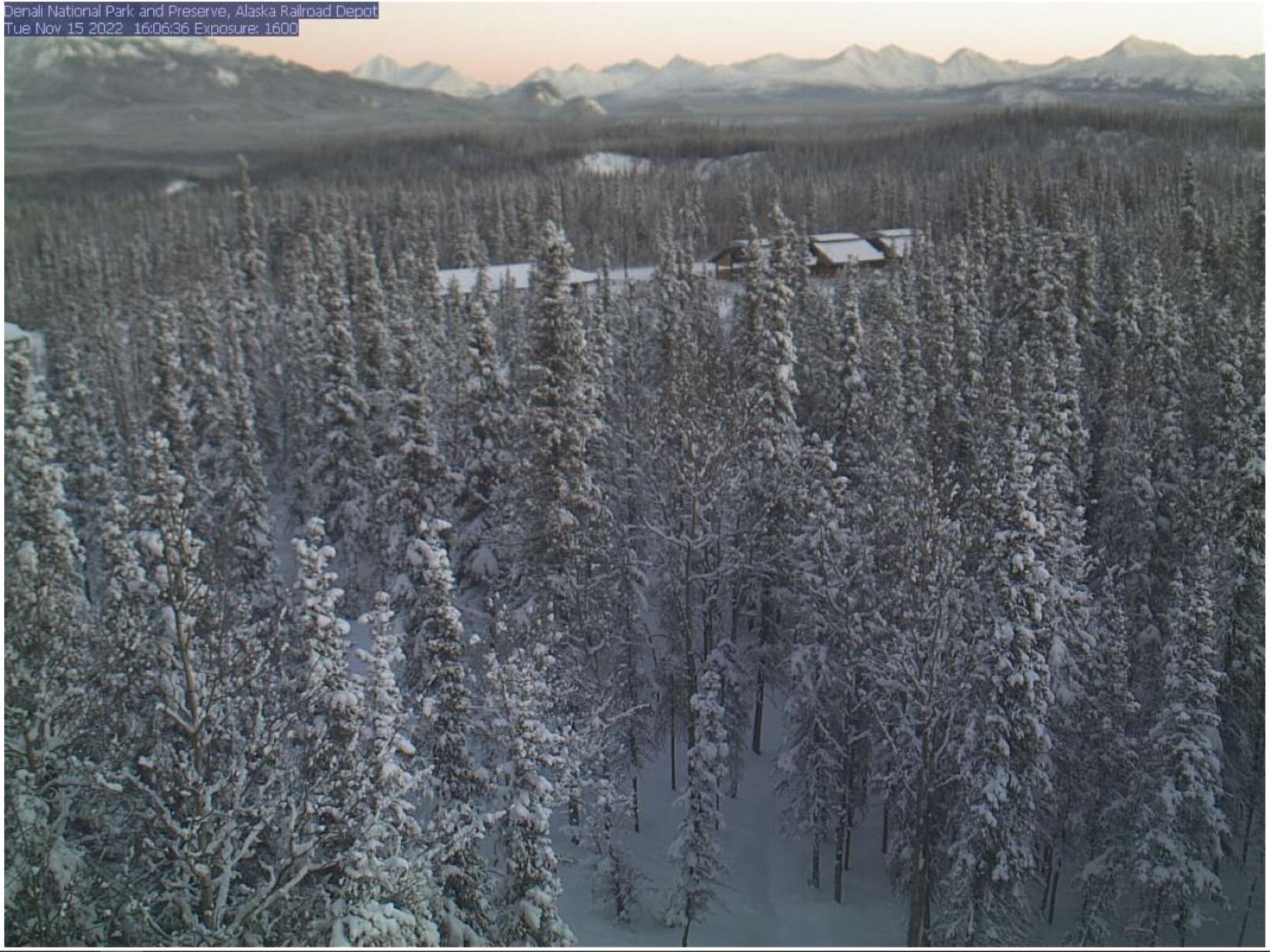 Webcam
This view from high above the Denali Visitor Center is oriented to the southeast, across the park boundary in the middle distance to the Yanert River Valley beyond. In winter, this expanse is where the sun first emerges and lingers low over the horizon. (Image refreshes about once each minute.)
View Webcam
Winter weather note

This camera is mounted atop the Denali Visitor Center, and is inaccessible in winter. It may become dramatically iced-over during winter storms that arrive from the southeast. We apologize for any disruptions in viewability.

The Alaska Railroad Depot at Denali

During peak summer season at Denali, many hundreds of visitors come and go each day through the Alaska Railroad Depot. A southbound train arrives from Fairbanks around noon. A northbound train from Anchorage arrives around 4 pm. Other express trains arrive at other times on other days. In winter, the schedule is limited to weekends only, north from Anchorage on Saturdays, and south from Fairbanks on Sundays.
Last updated: November 15, 2022