Management
Denali National Park and Preserve, just over 6 million acres, is one of the largest national parks in the United States. The park includes North America's highest mountain, a designated wilderness area and is an international biosphere reserve.
Denali is one of over 400 National Park Service units that, working with other partners, helps safeguard this nation's natural and cultural heritage.
Park Mission
We protect intact, the globally significant Denali ecosystems, including their cultural, aesthetic, and wilderness values, and ensure opportunities for inspiration, education, research, recreation and subsistence for this and future generations.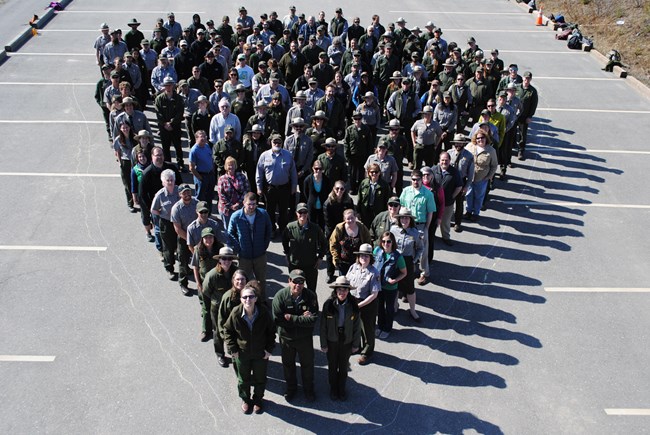 Serving the Public
National parks are owned by you and funded by you. Check out some of the major projects funded by taxpayer dollars over the past several years. Also available are the annually-produced Superintendent's Report, detailing some of the major events and achievements each year.
Find facts about the park, ranging from acreage to weather data to yearly budget.
Discover how to express your voice in the management of the park through the park planning process, and find copies of existing park management documents.
---
Laws, Policies and Management
---
Working with Us
---
Sustainability
Find a wealth of
information on sustainability-related topics
, such as how to plan a 'green' vacation to Denali; ways that we are striving to reduce our carbon footprint; and more.
---
Land Classification

When is a national park not a national park? When it's a national preserve, or wilderness, or some other type of designation!

For most visitors, the designation of various parts of Denali won't influence their visit. The designation does matter for certain types of recreational activities, however, such as snowmobiling, sport hunting, and more.

The map below highlights the three main desginations of Denali National Park & Preserve: Wilderness, national park land, and national preserve land. Areas of the park with no overlay are either owned by private individuals, the State of Alaska, various Alaska Native corporations, or some other entity. If you read through any of the park management plans or other documents such as laws or government policies, this map can help you generally identify current designations of various parts of the park.


Last updated: November 1, 2022