History & Culture
Visit our keyboard shortcuts docs for details
Duration:

2 minutes, 10 seconds
In July 2013, students from the Susitna Valley High School worked with park Archaeologist Phoebe Gilbert to examine a site near the Walter Harper Ranger Station in Talkeetna, Alaska.
Subsistence Opportunities
The subsistence program at Denali helps protect the opportunity for qualified local rural residents to continue traditional subsistence activities. The program ensures management of park resources to be consistent with conservation of unimpaired ecosystems and natural and healthy populations of fish and wildlife. Management incorporates traditional ecological knowledge with scientific data and principles. Learn more about subsistence use of animals and the land in Denali.

Understanding and Protecting the Human History of Denali
The Cultural Resources program at Denali documents and shares the stories of people and the land, now and in the past, and helps preserve places and objects with special history. People have made their homes on lands now within park boundaries for perhaps as long as 12,000 years.
Design Guidelines: Mount McKinley National Park
To protect the historic look of the park's historic headquarters district, a design document provides guidance and recommended treatments for work on historic structures in the Mt. McKinley Headquarters Historic District. Download Denali's Historic Design Guidelines.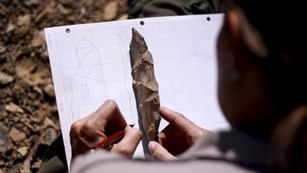 Archeology
Learn about Denali's archeology program.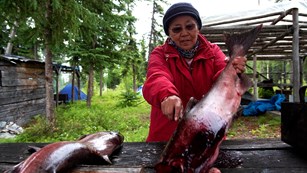 Subsistence
Discover how people use this land from Alaska Natives in and near Denali to the early explorers that first came here.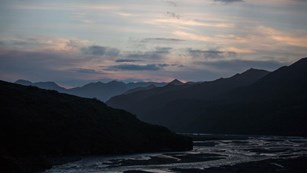 Wilderness
Designated Wilderness areas protect many aspects of the park from maintaining natural areas to protecting historical and cultural resources.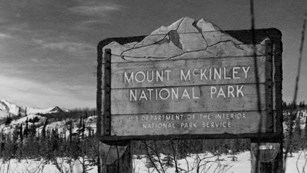 Park History
Read up on park history.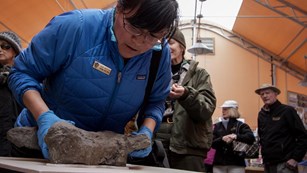 Museum Collections
Delve into Denali's museum collection.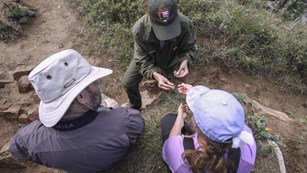 Protecting Cultural Resources
Find out how we protect Denali's cultural resources from buildings and bridges to the National Historic Register.

Last updated: March 7, 2019