History of the Park Road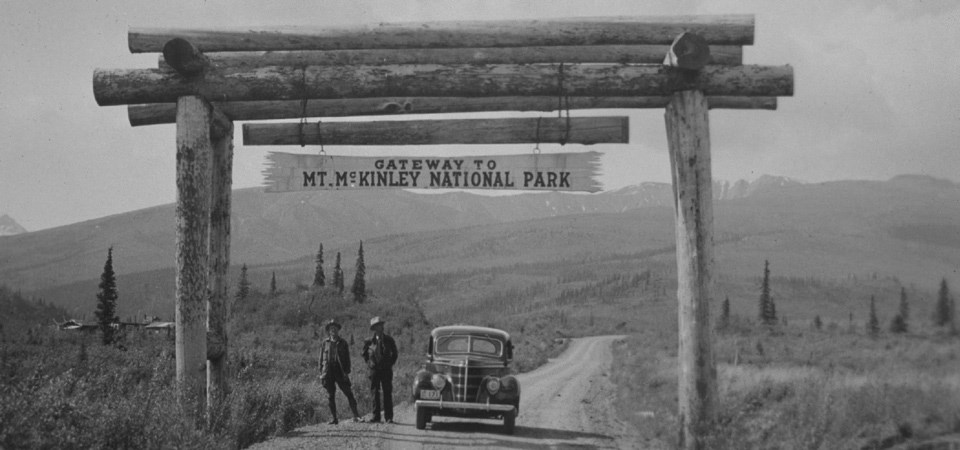 Beginning in 1923, rock was blasted and gravel moved to create the park road. This 92-mile ribbon of road—winding west from the park entrance to Kantishna—was completed in 1938. From its inception, the park road has provided the primary access to the park. Going west, the road character makes transitions from a modern two-lane paved road (Mile 0-15) to a gravel two-lane road (Mile 15-31) to a rustic one-lane gravel road (Mile 31- 92).
Beginning in 1972 with the opening of the George Parks Highway, park managers have been challenged to balance the growing demand for visitor opportunities to tour the road with the need to ensure that park resources are protected and visitors continue to have a safe, high-quality experience.
In 1972, a special park regulation was put in place to restrict private vehicle travel beyond the Savage River and to institute a public transportation system. In 1986, managers set an annual limit of 10,512 vehicle trips (from the Saturday before Memorial Day to the second Thursday after Labor Day or September 15, whichever comes first).
For more on history of the park road, browse the Crown Jewel of the North (a park history in chapters)
Further Reading Related to the Denali Park Road
Last updated: February 15, 2017