Hensley virtual tour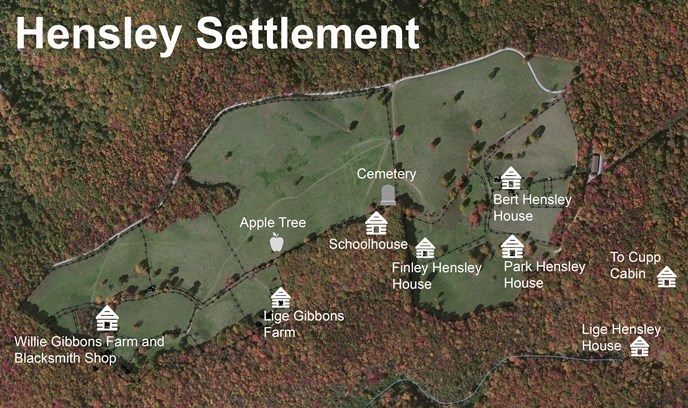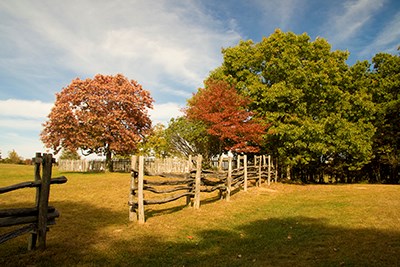 Of all the beautiful areas in Cumberland Gap National Historical Park, the Hensley Settlement is one of the most beloved destinations for staff and visitors alike. Although not mentioned in the original park enabling legislation of 1940, Hensley has become a peaceful haven for many, and is symbolic of an easier and simpler time in American history.
Guided tours to the Settlement are offered daily from May through October, but if you'd like to wander through this historic community from the comfort of your own living room, please join us on this virtual tour.
The majority of the text on this tour is taken from the draft Hensley Settlement Cultural Landscape Report (2003), located in park archives, as are the historic photos.
More information on park collections.
Navigation is easy. Simply click the link below corresponding to an area of the map and enjoy historic photos, audio clips from the residents and a peek into our museum collections.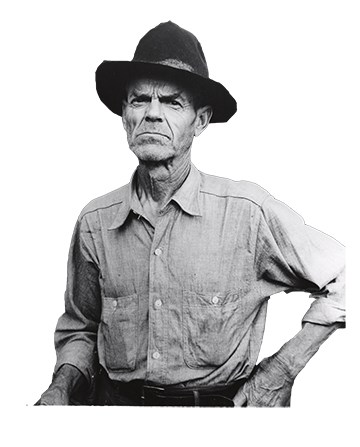 Last updated: November 16, 2015